Rising travel cost forces Mumbaikars to opt for nearby destinations.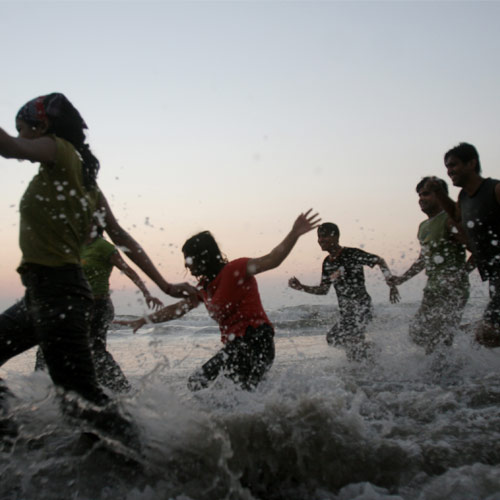 Nirmal Kumar, a property dealer from Andheri, is in the process of winding all his work and enjoy the last days of the year in the hills with his family. Kumar plans to vacation at a farmhouse in Matheran.
"As travelling has become expensive and there isn't much time as well, we decided to relax and enjoy the winter chill in the mountains and welcome the New Year," said Kumar, who is also an avid trekker.
Like Kumar and his family, Sanjay Nath, a research student from Dadar, too will be heading to a farmhouse in Karjat on the city's outskirts in the next couple of days. Nath has an all-boys outing planned to celebrate the week-long holiday he has taken from his research work. "It is better to end the year on a high note by going outside the city. The hills outside the city have a healing effect on body and soul," said Nath, who spent the previous Christmas and New Year at the same place.
According to the tourism experts and travel agents, scores of Mumbaikars are going to Karjat, Igatpuri, Mahabaleshwar, Panchgani and the beaches of Alibaug to ring in the New Year, with these turning out to be the top five holiday destinations for the city population.
"The rush is tremendous and all hotels are full, with the room rates touching the roof," said Abhey Sonawala of Welldone Travels, a travel agency in Santa Cruz.
Trade insiders reveal that despite the slowdown in the economy, a considerable number of travellers are spending big on luxury stay and activities. For budget travellers, the mantra has been to cut on shopping and reducing the number of vacation days, they added.
"The rush will increase in the next few days as more and more people will go out of the city to celebrate the New Year," said Sunita Singh of Anand Holiday from Igatpuri.
Singh, who runs an eight-room accommodation, added, "I have had to refuse so many customers in spite of them offering higher rates as all rooms have already been booked for the coming week."
Mahesh Chavan, an insurance executive from Bhayander who has planned to spend his week in Alibaug with family and friends, said, "The year has not been good for me on the professional as well as personal front. So, I just want to end it on a high note by dancing and remaining idle on the beach."