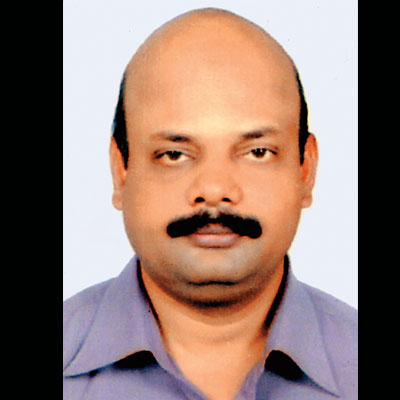 Six months after Sudhir Yerunkar, 42, husband of an MHB Colony police constable went missing from Mira Road, his employer and two others were arrested on Monday by the Baramati police for having murdered him.
On January 22, DNA had reported that Yerunkar, an interior designer, who worked for a Baramati-based jeweller, Shrenik Bhandari, had gone missing since October after he misplaced his employer's jewellery worth Rs 9 lakh.
His wife, Sunita, lodged a complaint in November, after which a case of kidnapping was registered. She had alleged that the police were hand-in-glove with the jeweller and hence her husband's whereabouts were not known.
Sunita said: "The Baramati police were not cooperative. Had they been pro-active, I would at least have been able to conduct the last rites of my husband. The investigation gained pace only after I approached commissioner of police Rakesh Maria last month."
The four accused are Bhandari, 48, his wife Ashiwni, 40, son Saurabh, 25, and their accomplice Zameer Pathan, 42.
S Patil, senior PI of Baramati station, said: "Bhandari is the primary suspect. But since he was absconding we couldn't question him. Last week we took him into custody, and he has confessed to the crime. The fourth accused, Zameer, hasn't been arrested as he is hospitalised."
Yerunkar was working for Bhandari and used to travel from Mumbai to Baramati thrice a week. In the last week of October, Bhandari asked Yerunkar to collect a Diwali gift from a Zaveri Bazaar jeweller. After collecting it, he came home and on October 30, took a rickshaw to the ST stand near Borivli station from where he was to travel to Baramati. He, however, lost the box on the way. After having failed to find it, he returned to Pune. Following this, the jeweller threatened him, and he has been missing ever since.
The police said Yerunkar was killed the same day he had returned. They allegedly smashed his head with a sharp object and dumped him in an isolated spot in Osmanabad. "We took the three accused to the spot. The Osmanabad police, who found the unknown body, buried it more than five months ago. We will extricate the body for further investigations. The arrested have been remanded in police custody," added Patil.