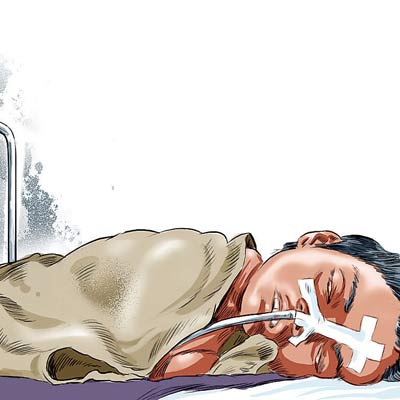 Parents who admit their children to residential schools commonly expect the kids will learn to be disciplined. But experts insist that a boarding school may not be the solution for unruly children and an intervention programme would be an appropriate course.
"Many parents come to me saying that they are sending their child to boarding school because the child is very mischievous, or does not obey. They think that a strict schedule will change their habits," said Dr Samir Dalwai, developmental pediatrician and child law consultant.
"They don't realize that such children suffer from ADHD and therefore are restless and will not obey or cannot focus on studies," says Dalwai, who is also a member of the expert panel of the state commission for protection of child rights. "What they need is an intervention programme, the children as well as counseling for the parents."
ADHD, or attention deficit hyperactivity disorder, is a psychiatric disorder, the symptoms of which begin between six to 12 years of age and persist till diagnosis and appropriate treatment.
There are perhaps just a couple or more residential schools in the city. One of the schools, Hansraj Morarji Public School in Andheri, is already seeing a decreasing number of student admissions to the residential section.
Dalwai explains that some parents allow the children to do whatever they want without any self-restraint and then, all of a sudden, in class 9 or 10 expect them to start obeying or start to worry that they are not doing well academically.
Arundhati Chavan, president, United Forum Parent Teacher Association, believes that most residential schools practice corporal punishment, but there is no way of knowing as there is no authority to monitor them.
"I have come across cases where parents have brought back their children from boarding school after they suffered corporal punishment. Corporal punishment is not the way to discipline a child," she emphasizes.
The principal of Hansraj Morarji residential school, agrees that there cannot be corporal punishment in schools. "Our teachers are warned not to indulge in corporal punishment. "Most of these children are from broken families and so they need love, not punishment. Disciplining a child is not about beating. It can be instilled through exercises," he said.