Unaware that it's a crime, the accused and his friend were carrying around gold bars in pockets.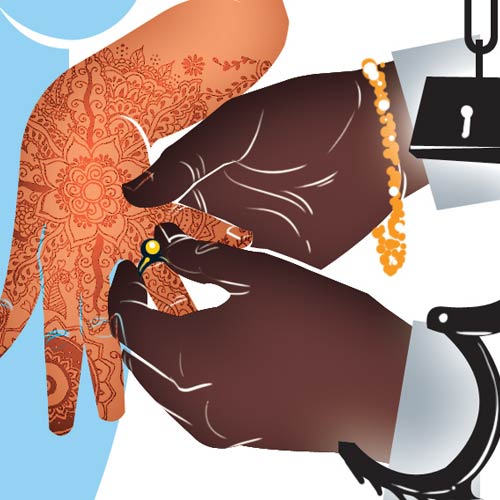 The law does have a heart, after all. A man, who had been caught at the city airport for smuggling four gold bars worth over Rs1 crore, was willingly released by investigators with a warm handshake and loads of good wishes. The reason he was let off by customs officers is that he is slated to get married on December 19 and his arrest would've "jeopardised his personal life".
The accused Siraj Mohammed, a Karnataka resident in his late twenties, was apprehended late on Tuesday with his friend Aneesur Rehman. They had arrived from Riyadh by a Jet airways flight after having worked for over a year.
Mohammed and Rehman were arrested and released on bail as the former kept pleading the investigators to let him to go because of his impending wedding function in Karnataka.
Deputy commissioner of the Customs Air Intelligence Unit, Kiran Kumar, admitted that this is a rare case. "The two men were not hiding the gold. They had kept the gold bars in their pockets possibly unaware that this is tantamount to smuggling," said Kumar who is overseeing the case.
Customs officials have the discretionary power conferred by the law to release an arrested person on bail. "The two were released on bail," said a senior official, adding that they adopted a humanitarian approach by using discretionary powers vested to them under the law,
So elated was the to-be bridegroom at being released on bail that he fished out his wedding invitation card as evidence of his wedding and invited the officers. "He has invited us to the wedding," said an official.