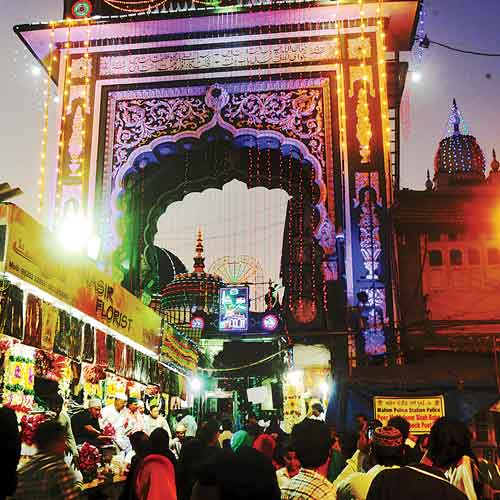 On the first day of the Mahim fair on Tuesday, noise levels shot up to over 112 decibels thanks to the presence of drums and loudspeakers in the processions, much to the annoyance of local residents. Various citizen groups and advanced locality managements have now written to the commissioner of police, Satyapal Singh, to enforce permissible noise limits and timings till the festival ends.
Environmentalist Sumaira Abdulali's Awaaz Foundation recorded a noise level of 112.7 decibels in the evening outside the Mahim dargah during the sandalwood ceremony. The safe limit is 55 decibels during the day and 45 decibels at night.
"For many years, people have been trying to complain over the phone, but this year, many people have physically written letters to the police. I spoke with the joint commissioner of police (law and order), Sadanand Date, who has been very cooperative and not only forwarded the letter to the local police station, but also personally notified them to keep noise levels under control," said Abdulali.
During the 10-day festival, processions carrying sandals and chaadars as offerings to the dargah are usually accompanied by drums and DJs playing music on loudspeakers. These processions sometimes go on up to around 3am in the morning, and are not only detrimental to aging people, but also affect patients and children, who find it difficult to wake up early for school the next day.
In 2009, the organisers had released a statement asking people to avoid singing, dancing or any kind of disturbance during the festival as the Sharia law does not permit it.
"We have put up banners urging people to play simple music, but they still come with drums and other musical instruments. We try to educate them about how there should be no noise pollution, but sometimes, in their excitement, they forget," said Sohail Khandwani, managing trustee of the Pir Makhdoom Shah Fakhi Charitable Trust which looks after the Mahim Dargah and the fair.
With the police having done their best to control noise at other festivals like Ganesh Chaturthi, Diwali and the Bandra Fair, citizens hope they will see to it that noise regulations are not violated during this festival too.