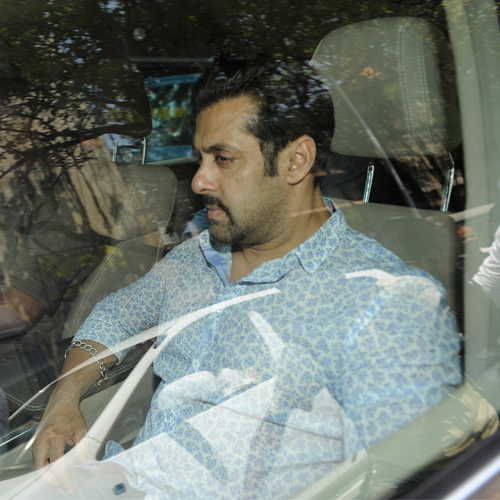 Two more witnesses were cross-examined by a Mumbai sessions court in the 2002 Salman Khan hit-and-run case on Tuesday. The court has scheduled the next hearing for June 23, where 10 more witnesses will be questioned.
Unconfirmed reports say the hearing could be extended to June 24 or 25, according to Khan's lawyer. The lawyer has also filed a complaint against the TV news channel CNN-IBN for allegedly broadcasting wrong information regarding the 12-year-old case. On Monday, the channel was said to have broadcast news that a fourth witness had identified Khan.
So far, four witnesses have confirmed that Khan was in the car on the night of the accident, with one claiming Khan was in the driver's seat on the night of September 28, 2002, when his car (an SUV) ran over a group of people sleeping on a pavement in Bandra, killing one and injuring four others​.
Khan, who has faced a number of court trials in the past 12 years, now stands accused of culpable homicide not amounting to murder, which could earn him a 10-year prison sentence if he is convicted.
With inputs from iamin.in.