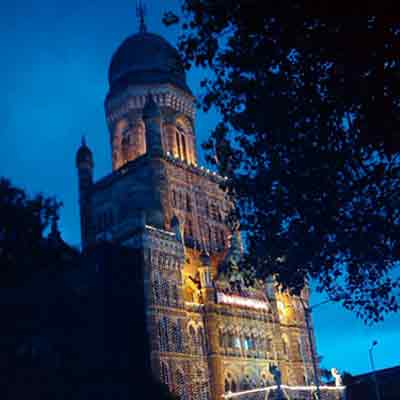 Kerala is termed as 'God's own country' and visiting the southern state is often high on agenda of tourists. At least, it was high on the agenda of a group of city corporators, who recently toured the state under the pretext of study.
In an alleged quintessential example of how corporators make merry splurging public money, members of a Brihanmumbai Municipal Corporation's (BMC) panel paid visit to Kerala. The 10 members of BMC's markets and gardens committee toured three places, Cochin, Munnar and Periyar during the four-day tour in the last week of January.
According to sources, during the entire tour, the only civic amenity the corporators studied was a small garden named after late national hero Subhashchandra Bose and managed by the Cochin Municipal Corporation. While in Munnar and Periyar they visited farms of tea and coffee and inspected medicinal trees, which is a non-civic activity.
"It was occult as to what exactly the corporators wanted to study at the Cochin Municipal Corporation. The markets and gardens committee was expected to visit recreational spaces that can help them add value to city's gardens. But the garden they visited was like just another garden in Mumbai, which is not going to add value to city's recreational spaces," a source claimed.
The source said the doubt that the visit to Kerala was a joy trip strengthens also because the Cochin civic body doesn't offer wide range of services like the BMC does. "The Cochin civic body has only four departments like town planning, health, revenue, tree authority and horticulture as against 27-odd departments of BMC. Add to this, Cochin municipality has a budget of Rs 90 crore only, whereas the revised estimate of BMC's garden department for 2013-14 alone is Rs 287 crore," the source pointed out.
The BMC spent around Rs 5 lakh on the corporators' trip. The expenses would have been even more had 26 other members of the committee too made visit to Kerala.
Despite repeated attempts, Sabreddy Mallesh Bora, chief of the markets and gardens committee, could not be reached for his version.
Civic activists though slammed the councilors for making a trip which is unlikely to help residents. "I myself have been to Cochin. But I could not find any garden worth remembering. Had the corporators visited Bangalore (considered as city of gardens or Vrindavan garden in Mysore, one would not have objected. But visit to a Cochin garden is not going benefit city or residents. Besides garden, the southern city doesn't have any other infrastructure which is worth inspecting," Rajkumar Sharma, chief of a citizens' group in Chembur, said.
Sharma pulled up corporators for taking the arbitrary decision to visit Kerala and demanded the public representatives to be accountable to voters. "We haven't elected them to take arbitrary decisions. If corporators feel the study tours help residents, then the councilors must answer what they have learnt from the said visit," he added.