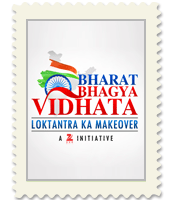 As India's financial capital Mumbai has over the past 50 years attracted migrant workers in search of jobs.
With the rise and growth of other cities - Delhi, Chennai, Bangalore, Pune, Kolkata, etc there has been a gradual rise in the number of people going to these cities for jobs but Mumbai still continues to occupy the No1 position when it comes to being a job destination.
Rahul Jadhav, a sociologist said, "The trend since the industrial revolution has been constant that people from rural areas attain education and then move to urban areas in search of jobs. Mumbai as a city has always been the place where dreams come true in the minds of people. Bollywood - the dream land being based in the city adds to its charm."
Yogen Prasad who owns a juice centre in the CST area of Mumbai said, "I came to Mumbai five years ago and wanted to be an actor, things did not work out and so I had to find another job. In Mumbai you can sell anything as the city always ends up having a market. I started with fruits and now I have a juice centre."
Nirmal Pande who works as a salesman at a handbag store in Bandra said, "I hail from UP and came to Mumbai 16 years ago, here you always end up getting a place to sleep and food to eat. I started as a runaway as I didn't get food at home, after getting fed up of begging I decided to start doing a decent job and got my first job as a mechanic. From there I have come a long way and am proud that I earn my living decently."
Rupa Mani who is a city based psychologist says, "The way the media and popular culture market Mumbai, it always inevitably ends up being a go to place for migrant workers and this is true not only in the poor and lower class but also the upper middle class. Mumbai's image as a 'safe' city for women also works."
Gauri Lalwani, an aspiring TV actress and model said, "I came to Mumbai to become an actress. Yeah it is tough but not impossible. I was able to do small roles in a number of films and am hoping to make it big soon."
Firoz Khan, a media professional said, "I had a choice between Mumbai and Bangalore but I chose Mumbai as the transport system here and growth in job opportunities are much better."