Comic Con International is the premiere event for comic book fans, graphic novel enthusiasts, cosplayers and TV show fanatics. And for the second year in a row, Comic Con comes to Bombay.
This is the 2nd outing of Mumbai Film & Comics Convention, an event that celebrates all things pop-culture - comics, films and everything in between. The event will be held between December 21-22, at Bombay Exhibition Centre, Goregaon, Mumbai.
It seems that Mumbai's youth gave a great response to last year's Comic Con and definitely seem to like the idea of one place that is dedicated to all thinks geek.
Jatin Varma, Founder, Comic Con India, shared, "We head in to our 3rd year in Mumbai bigger & better than ever before! This is the biggest convention we have ever organised, with tonnes of new exhibitors, activities and exclusives! We hope to party all weekend with Mumbaikars this December!."
Comic Con India, like its International counterpart, includes workshops with the creative teams behind popular comic books and graphic novels, interactive sessions with well known authors and writers in the country, merchandise ranging from toys, posters, T-shirts, accessories etc, book launches and a lot more.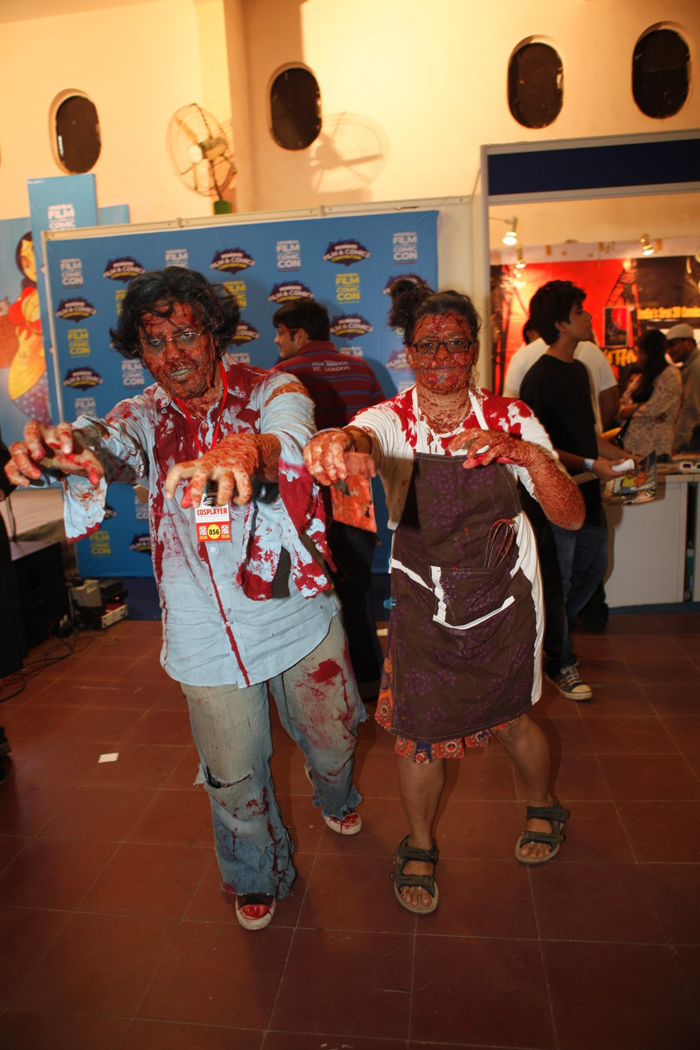 In addition, cosplay will be an obvious part of the event, where people dress up as their favourite superheroes, mythical creatures, or pop-culture icons. And there will be contests galore, including a Golden Ticket prize to The Singapore Toy, Game And Comic Convention. Comic Con will be giving away prizes to the best dressed up, but will also, each day, choose one winner from five categories - Comic book/graphic novel, Animated Series/Movie, Manga/Anime, Sci-Fi/Fantasy, Gaming.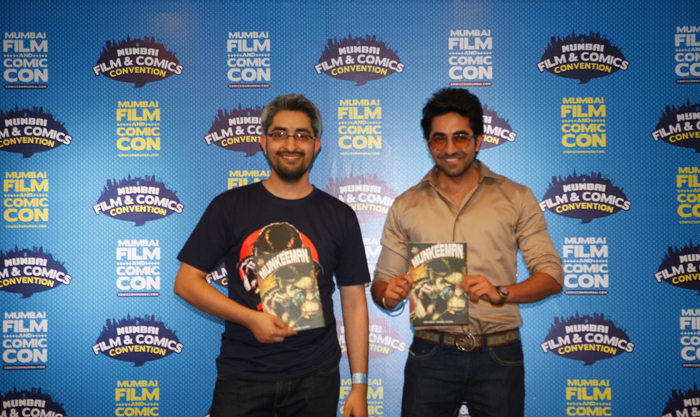 There will also be a lot of new comic titles launched at Comic Con itself. Few book launches to look out for are Gandhi by Campfire, Shiva - Book III by Vimanika Publishing, The Skull Rosary by Holy Cow Entertainment, Tinkle Hindi Collections by Amar Chitra Katha Publishing, Zombie Rising by Chariot Comics which will be launched by special guest - Luke Kenny (VJ on Channel V and Actor, Rock On) and Munkeeman 3 by Pop Culture Publishing which has been planned to be launched by Creator Abhishek Sharma (Director of Tere Bin Laden) and Special Guest Manish Paul (Actor, Mickey Virus).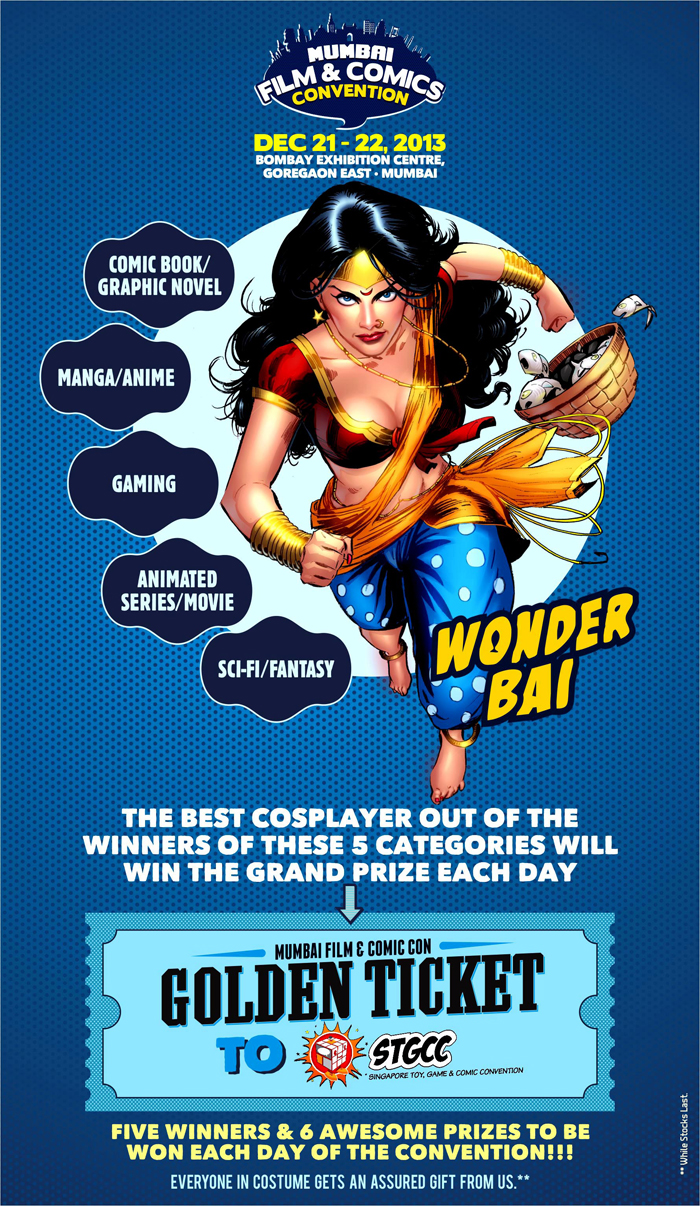 An interesting choice for a mascot, Wonder Bai will make her first appearance at this year's Comic Con.
These are some of the artists and publishing houses that are taking part in the event - Amar Chitra Katha, Vimanika Edutainment, Pop Culture Publishing, Manta Ray Comics, Holy Cow Entertainment, Chariot Comics, Campfire Graphic Novels, Macmillan Publishing, Harper Collins Publishers India, Mario Miranda Gallery, Orange Radius, DC Comics by Random House India, Meta Desi Comics, Scholastic India, Marvel and Diamond Select Toys.