Wife of accused, who abetted the crime, to be quizzed soon, say police.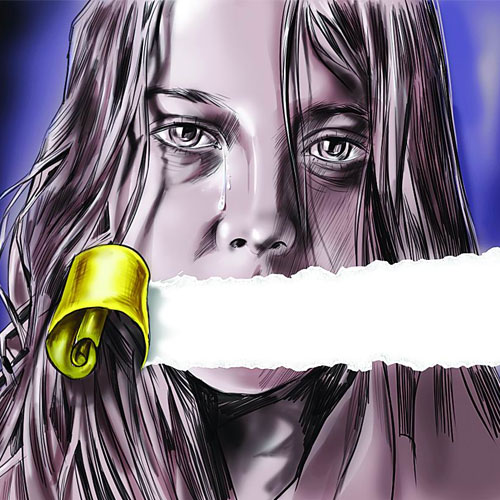 Three minor sisters on Wednesday approached the Oshiwara police alleging that their uncle, who is a private developer, raped them on several occasions over the past 18 months.
His wife too allegedly abetted the crime and the couple allegedly threatened the girls with dire consequences if they revealed anything about their ordeal.
After an FIR was registered against the couple, the police detained the builder. They will question his wife soon.
According to the police, the victims, aged 13, 15 and 17, have five other siblings and they all stayed with their parents in Malwani. Their father is a tailor. Around one and a half years ago, the victims' aunt told him that she would take care of his three daughters and brought them to her Oshiwara home.
"The aunt first brought the eldest sister home and induced her into getting physical with her husband on several occasions. Two months after that, the second sister was brought home and made to do the same. And a few months after that, the couple targeted the youngest sister," said a police officer.
He added that the matter first came to light after the youngest sister was allegedly raped a second time by the accused.
"She told her parents. They then asked their other two daughters who admitted that they too had been violated by their uncle. The parents had approached the Malwani police a few days back and were told that because the incident had occurred within the jurisdiction of the Oshiwara police, they would have to lodge a complaint there," said the officer.
In the meantime, the accused got in touch with an officer in Mahim police station and told him the entire story.
"In connivance with that officer, the accused made the victim's father visit Mahim police station and forced him to give it in writing that he won't approach the police in this regard," said a police source.
However, the victim's father went ahead and lodged an FIR with the Oshiwara police. "We have detained the developer following the allegations made by the three victims. They have been sent for medical examination," said inspector B Mukhedkar.