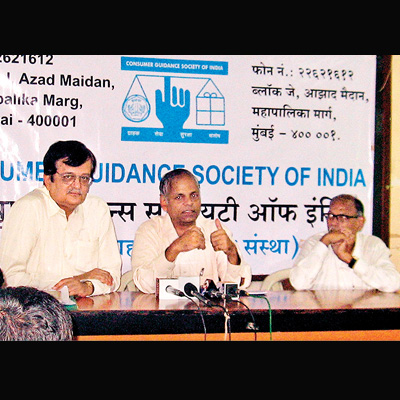 Consumer Guidance Society of India (CGSI), a city-based NGO on Monday unearthed a huge edible oil adulteration racket carried by several shops. CGSI in a meeting claimed that almost 64% of the loose edible oil (namely sesame oil, coconut oil, groundnut oil, mustard oil, sunflower oil, cottonseed, soybean, godtel), is mixed with palm oil, thus putting the consumer's interest at stake.
Dr Sitaram Dixit, chairman, CGSI and Dr MS Kamath, secretary, CGSI, who headed the meeting said that their team has collected as many as 269 samples that were sent for testing. Of the collected samples, almost 64% tested positive for adulteration with inexpensive palmolein oil.
Kamat, while addressing the media said that this affected the poor the most, who purchase loose oil from the local shops. They believe that the oil they buy is pure, however, they fail to realize that they have been cheated by the shopkeepers to earn profit from the adulterated oil.
"Luckily, there is no dangerous substances found in the samples, but majority of the oil samples contained cheap palmolein. We want the state government to withdraw the government resolution that it passed in 2013, to allowed the sale of loose oil," said Dr Kamath.
Meanwhile, Dr Dixit said that small quantities of oil should be sold in small saches.
Dr Kamat also said that they have raised the issue with the Food and Drug Association and that they have promised to take the necessary action and urged the state to immediately cancel the GR or at least not to renew it, when it lapses in October 2014.