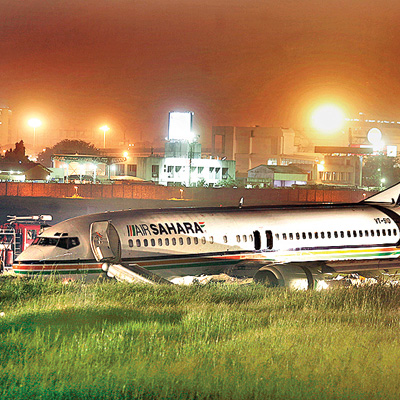 In order to address the problem of bird hits which endangers flight safety and causes huge loses, city airport will soon implant special variety of grass which will keep away insects and birds.
The authorities at Chhatrapati Shivaji International Airport (CSIA) have sanctioned a year-long study to a Pune-based NGO, Ela Foundation, to survey the behavior of birds, including the migratory ones, in and around 10 km of the airport (risk zone).
The survey by the NGO also includes the bird movement during the night. "Once the study gets complete, then the airport authorities at CSIA have plans to implant specially modified grass which is not to the liking of insects. Birds wont frequent the area in the absence of the insects," said an airport official. The specialized grass, also called as an 'avian-deterrent' grass, has natural fungus in the form of endophyte which produces chemicals not conducive for growth of insects.
According to data available with Air Traffic Control (ATC), so far 65 cases of bird hits have been reported during the year 2013-14 and 52 cases during 2012-13. According to an estimate prepared by Aeronautical Society of India, as much as Rs 18 crore of loses were incurred by airlines in 2011, which was Rs 22 crore a year before.
According to Satish Pande, director of Ela Foundation, Chatrapati Shivaji International Airport has certain peculiar problems. Surrounding slums lead to collection of garbage, chicken-mutton shops surrounding the airport, abattoir near Devnar, drains, water accumulation near low-lying areas are some of the major reasons behind attracting birds. "We are studying all aspects of the problem and will provide appropriate solutions to the airport authorities," said Pande.
The airport officials said that till the time the avian-deterrent grass are implanted, they are working with traditional methods like firing crackers, using gun with cracker noise, installing scarecrows, frequent trimming of grass, etc.
The Ryegrass, with trade named 'Jackel', has been introduced on a trial basis in New Zealand airports since the last three year and it is reported to have reduced the bird numbers by 90 per cent.