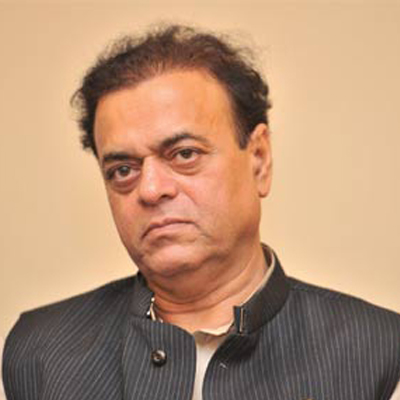 Condemning Maharashtra Navnirman Sena (MNS) chief Raj Thackeray for his open support to BJP's prime ministerial candidate Narendra Modi, Samajwadi Party's Maharashtra chief Abu Azmi alleged that Raj has betrayed the Muslims.
The MNS has decided to contest the polls on Sunday but Raj Thackeray extended his support to Modi, suggesting a possible alliance after the polls.
Coming down heavily on Raj, Azmi said, "The open support to Modi has exposed Raj and his party's ideology completely. With this overture, the MNS, which was enjoying a considerable support among Muslims, has hurt the community. He has betrayed the Muslims and is now set to lose his base in the community."
Azmi also advised him to change the MNS flag to make it full-saffron.
The SP leader also lashed out at the BJP for betraying North Indians. The MNS has a limited base among Muslims in the state through the transport union led by Haji Arafat Shaikh. Kaptan Malik, brother of NCP leader Nawab Malik, has also joined the MNS six months ago.
While the BJP and the MNS are still playing hide and seek and are yet to acknowledge their relationship publicly, the political observers feel that under obvious political compulsions both the parties have no other option but to ride the two boats till at least May 16 when results would be declared.
For the BJP, the North Indian community is at stake. Any pre-poll alliance with the MNS would dent BJP's influence in the community which has been supporting the party since decades.
According to an estimate, Mumbai city is home to over 35 lakh North Indians, mainly from Uttar Pradesh and Bihar. The figure could be over 90 lakh across Maharashtra. Most of them stay in Maharashtra since two-three generations. The MNS has been known for its anti-North Indian stand since its birth in 2006.
UK Singh, general secretary of the Bihar Association of Mumbai, said, "The BJP's move to woo MNS is the best example of the opportunism as the MNS' hatred against the north Indians is well-known."
Singh said, "The party had instigated several violent attacks on the community forcing thousands of people to leave Maharashtra. Will the BJP forget all those things for the electoral gains," asked Singh. He said this set-up will not only dent the BJP's vote share in Maharashtra but also in UP and Bihar.
When asked for the clarification, Amarjeet Mishra, BJP leader and head of its cultural cell, said, "If any party comes to support Modi we would definitely welcome. By the way, we are not supporting the MNS or its candidates, they are supporting us."
He also claimed that the BJP was still with the north Indian community.