Nikhil Jhaveri was keen to restart the Napean Sea Road school which shut down in 2009.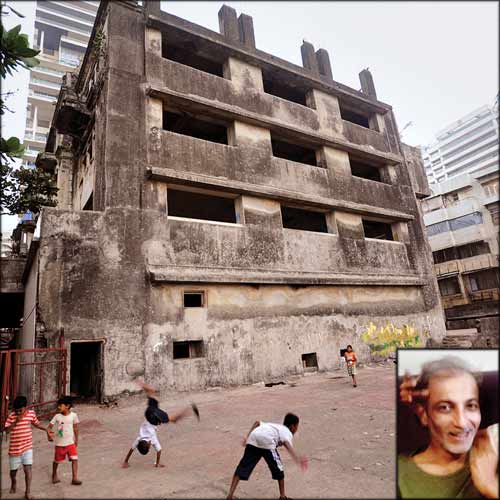 The saga of missing South Mumbai property owner Nikhil Jhaveri's life is a melange of drama, dreams and pain. The 49-year-old, who has been missing since December 3, had a vision that kept him going for over a decade.
His brother-in-law Murli Mehta said that Jhaveri always dreamt big and lived big.
Jhaveri, who formerly lived in South Mumbai, went missing from near his sister's home in Kandivli. He was a patient of Huntington's disease – a genetic disorder that affects motor functions.
Mehta said that over the last decade, Jhaveri had a dream to convert the now-defunct Palm Beach school at Napean Sea Road into an international institute of global standard. Jhaveri's father had built the school in the 1960s.
Jhaveri too had studied at the same school before he left for the US to learn photography. On his return, he set up a photography lab. "He ran the lab for a few years before starting a business of designing signboards. None of this really took off," said Mehta.
In the late '80s, he managed the school and also became its principal. "A great administrator, he was loved by all. But he went through rough patches in his personal life. He was married twice and divorced both times. About a decade ago, he decided to shut the school and make it into an institute of international repute," said Mehta.
"He shut down the school in a phased manner by enrolling fewer students despite suffering losses. After the school shut in 2009, he suffered criticism from students and their parents. But he was keen that his project materialises," said Mehta.
He wanted to transform it into a fully equipped school and college with modern sports, educational and recreational facilities.
Over time, his health began to suffer. He became absent-minded, had problems walking and swallowing and was depressed.
"He never wanted to sell the school property which was worth Rs1,000 crore. His project would have cost him more than Rs300 crore. Apart from the property, he had no cash and no family except us. He had gone bankrupt," said Mehta.
Jhaveri's many attempts to get into partnership with investors to build the institution turned futile.
"He was about to meet some top industrialists for partnership. The last straw was when he had to give up his house at Napean Sea road a few months ago. He used to live alone. Jhaveri then moved in with his sister and her family in Kandivli last November.
"He was shattered when his house had to be given up over some litigation matter. He was a broke man, personally, professionally, physically and financially. But his spirits were always high," said Mehta.
His family added that he had not mentioned of any threat from any developer eyeing the school property. Jhaveri's nephew Tejas Mehta said that land sharks were after him. "It was a valuable property, which he would never have given up. We suspect the involvement of some vested interest behind his disappearance. He would not have drifted away deliberately. He was upset but wouldn't have left us deliberately," said the nephew.
An officer from Samta Nagar police station said that efforts were on to find out his whereabouts.
"We have informed police stations and hospitals across the state," said the officer.