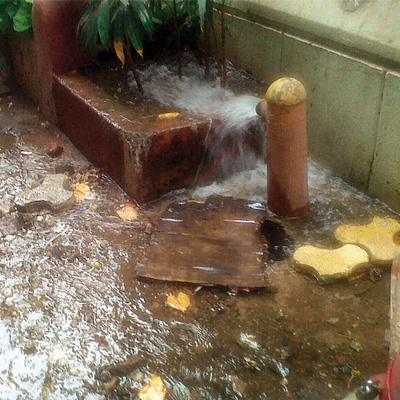 The Municipal Corporation of Greater Mumbai (MCGM) has chalked out a plan to ensure that all areas in each of the 24 civic wards receive equal supply of water.
Following 20% water cut being imposed in the city, civic authorities have cut down the time water is supplied, leading to severe water shortage in far end areas of the city. To address this issue, MCGM is planning to change the supply timings of each area in a phased manner.
The change in timing of water supply in different areas will ensure that the far-end areas get decent supply.
"Whenever there is water cut, the far-end areas in each civic ward have to suffer as very less water reaches them. By the time they barely fill a few buckets, taps run dry. So, we have decided to supply water to these areas first, and then supply to other areas," said a senior official in MCGM water department.
He also said that the plan and its allied measures were ready. "Once we get approval from the higher-ups, we can implement it. Presently, there is 20% water cut in the city, and MCGM is planning to impose an additional 10% cut if it does not rain by next week. At that time, the residents in far-end areas will face acute water shortage," he added.