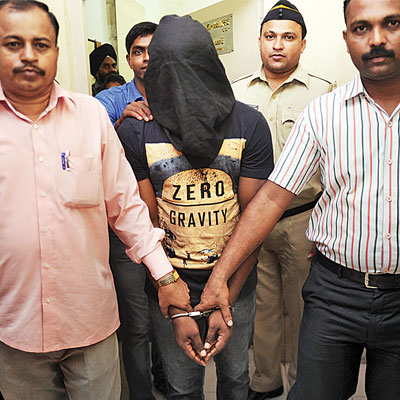 The Matunga police on Sunday arrested an African national in for smuggling heroin in a bangle box. Police seized 500 gm of heroin from the accused, valued at Rs50 lakh on the international market.
Acting on a tip-off, the police arrested Gael Legaie, a Republic of Sierra Leone national, who had possession of heroin, which would allegedly be sold in the Mumbai market. According to Matunga police, they had specific information that an African national would be coming to Dadar East area with drugs and hand them over to another African. Acting on the information, the police formed a plan to nab the accused. At around 2:20 pm on Sunday, Legaie was seen roaming around in a suspicious manner, with a plastic bag in his hand. The police approached him and conducted a search of the bag, in which they found a bangle box.
Deputy Commissioner of Police (DCP), Zone IV, Dattatray Karale said "When the police opened the box, they found five wooden rods, which were used to stock bangles. When the rod was removed, they found it to be hollow and filled with heroin." He further added, "The total value of the drugs on the global market is around Rs50 lakh."
According to Matunga police, Legaie stayed in Delhi and was in Mumbai a day before he was arrested. Assistant police inspector Mukund Yadav, who was part of the team, said "Legaie had brought the heroin from Delhi and was supposed to pass it on to another African national here in Mumbai. During our interrogation, it was revealed that there were another two people involved. We are searching for them."
The police have booked Legaie under various section of Narcotic Drugs and Psychotropic Substances Act and are verifying whether he had brought the consignment earlier as well in Mumbai. DCP Karale said "We have checked his passport and visa, he came to India on vistior's visa which is valid till July this year. We are further investigating the case and are hope to arrest other accused soon."