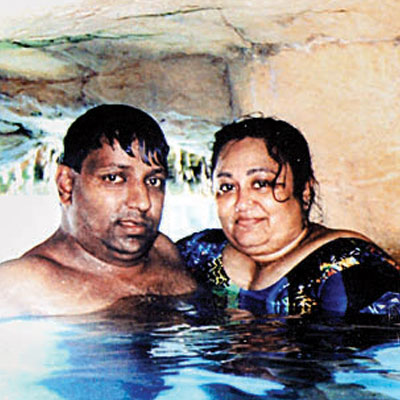 In a major embarrassment to the Mumbai police and Maharashtra jail administration, Suhas Roge, who was convicted and sentenced to life imprisonment in the sensational murder of matka king Suresh Bhagat, has jumped parole and is believed to be absconding. Roge and six others, including Bhagat's wife Jaya and son Hitesh, were sentenced to life imprisonment in July last year for their involvement in the murder.
The police said Roge was serving his sentence in Kolhapur jail and had applied for parole in January. The jail administration granted him parole for a month in February. "After completing parole, Roge applied for an extension of two months, but the court turned down his application," said a senior Mumbai police officer.
Roge was supposed to surrender and return to jail on March 7, but he has been missing since then. He was asked to report to the Malabar Hill police station daily while he was on parole. "After March 7, he has neither come to the police station nor are his whereabouts known," the officer said.
Bhagat and five others died when a truck collided with the Scorpio they were travelling in on the Alibaug-Pen Road on June 13, 2008. Initially, it was believed to be an open-and-shut case of deaths due to accident. However, following a tip-off, the Mumbai crime branch investigated the case and found that it was a case of a well-planned murder.
The crime branch found that Jaya and Hitesh along with Roge and three others planned the killing in such a way that it looked like an accident. "Hitesh and Jaya decided to eliminate Bhagat because they wanted to take control of his Rs3,000-crore matka business," the officer said. Roge, who is believed to be Jaya's paramour, was given Rs45 lakh as supari by Jaya to execute the entire operation.