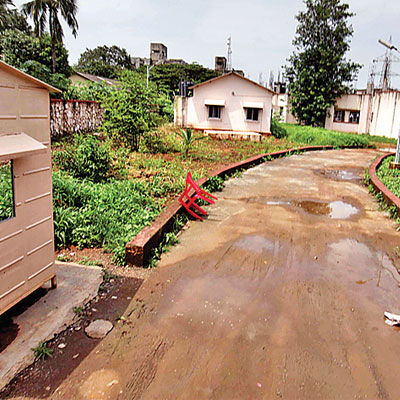 The state government has taken various steps to improve the security and facilities for inmates at the Mankhurd shelter home for women from where several inmates have tried to escape over the past couple of years.
Varsha Gaikwad, minister for women and child development, told the legislative assembly in a written reply on Monday that ND Ghoderao, supervisor of Navjeevan Mahila Vasatigruha, had been suspended for negligence and two other officials transferred for dereliction of duty after show cause notices were served to them. The manager of the private security firm that provided guards for the institution had also been served a show causes notice.
Many of the inmates were rescued from the flesh trade and dance bars and it had been revealed that they were being abused and the conditions at the shelter were poor.
The minister stated in her reply to a question by Praveen Darekar (MNS, from Magathane) and others that 17 inmates fled from the shelter in September 2012, eight had run away in December 2012 and six in February 2014.
Gaikwad said that the main gate at the shelter had been replaced with one that is taller, the height of the boundary wall had been increased, and box grilles installed for windows. A paver block road was constructed around the institution and 16 CCTV cameras had been set up. The capacity of the centre, which is just 100, is also being increased with the construction of a first floor.
The minister said the women were being trained in vocations like making paper dishes with the help of non-governmental organisations and they were being counselled through voluntary organisations to deter them from going back to their earlier activities.
A request had also been made through diplomatic channels to arrange for those who were from Bangladesh to return to their country.