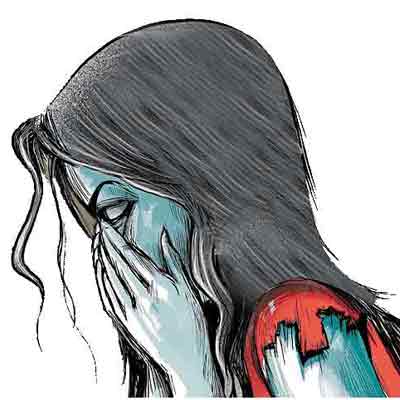 The Rasayani police have been accused of not registering a case, after a man allegedly set his newly married wife ablaze, around a week ago. The victim suffered 80 per cent burns and died in MGM hospital at Kamothe, on Sunday morning.
Dinesh Gaund and Rita Paswan, both residents of Ghatkopar had tied the knot around two months ago, against the consent of Rita's family. They then moved to Mohpada in Panvel where they rented a house .
"Rita had informed us over the phone, that Dinesh started assaulting her just after moving to Panvel. One of her brothers, who stays near their house at Mohpada, learnt that Dinesh's family was also not ready to accept her; and hence, they forced Dinesh to kill her," explained Phoolchand Paswan, victim's uncle.
Paswan added, "On Wednesday morning, when her brother went to Rita's house, he heard screams from a room that was bolted from the inside. When he broke open that room, he saw that Rita was burning alive and Dinesh was sitting in a corner of that room. She was rushed to a nearby hospital in Mohpada and then to MGM hospital in Kamothe, where she died after four days."
"It is obvious that Dinesh killed her by setting her on fire. We have informed the police about the whole incident, but the police have not registered any case against him so far. We are unable to understand the reason behind it," Phoolchand further added.
Rita's body was delivered to her husband's family after postmortem was conducted in the hospital. The Rasayani Police, however, said that they are investigating the case to find the real cause of her death. "Rita was frequently changing her statements when she was on her deathbed. We are interrogating both- her family and her in-laws, and will take necessary action once we get the reports from the hospital. For now, we have registered an accidental death case," said RD Patil, Senior Police Inspector (in-charge) from Rasayani police station.