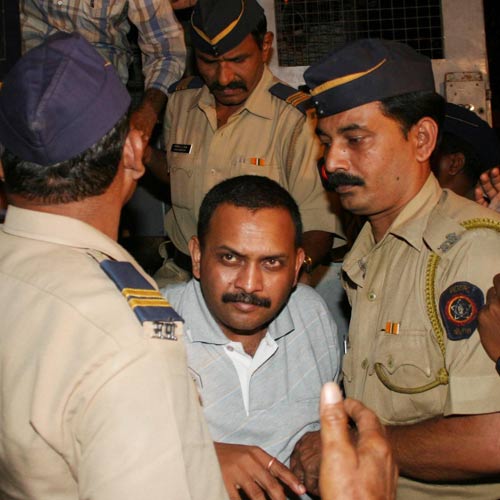 The Central Bureau of Investigation (CBI) on Monday, while replying on a discharge application's filed by eight of the nine Muslim men arrested for their alleged involvement in the 2006 Malegaon blast case, said it accepts the National Investigating Agency's (NIA) view in the case, thus hinting at the likelihood of the eight getting discharged soon.
The NIA had informed court that there's no evidence against these eight in the case.
The CBI held that since the NIA has carried out its investigation and also filed a charge sheet in the case, it (the CBI) has no additional ground or material for submitting its say in the matter.
The 2006 Malegaon blast case has seen many twists over the years. The local police and ATS had arrested nine Muslim men and filed a charge sheet against them. Then, in February 2007, the state transferred the case from the ATS to the CBI. The CBI completed its investigation and filed a supplementary charge sheet, again nailing the nine arrested accused.
Finally, in April 2011, the Centre handed over the investigation to the NIA after right-wing activist Swami Aseemanand, in his confessional statement, allegedly accepted that a Hindu group was involved in the blast.
The NIA then took over the investigation and, subsequently, four men — Manohar Narwariya, Rajendra Chaudhary, Dhan Singh and Lokesh Sharma — were arrested, while accused Ramchandra Kalasangra, Ramesh Mahalkar and Sandeep Dange were shown wanted. The NIA had also filed a supplementary charge sheet in the case.
The eight arrested earlier had then filed a discharge application. The NIA, on August 29, 2013, told the court that no evidence was found against the eight and, hence, pleaded the court to arrive at an appropriate decision.
Advocate Shaheed Ansari, appearing for the eight, said, "The advocates appearing for the four arrested later had pleaded the court to seek replies from the earlier investigating agencies.
Accordingly, the ATS and the CBI were told to file their replies. The CBI, in its reply, has accepted NIA's investigation. The ATS's reply is expected in a month."