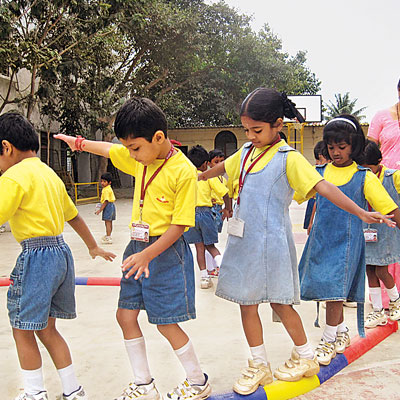 The school education department has decided to set up a three-layered grievance redressal system under the Right to Education Act, a move that is likely to bring a huge relief to the parents across the state.
According to a government resolution dated April 21, the state will set up three committees - one each at the taluka level, the district level and the state level. Article 32 of the RTE mandates authorities to decide on a complaint within a period of three months after affording reasonable opportunity of being heard to the parties concerned.
The taluka level committee will comprise six members, including an education department officials and a school principal. It will look into complaints about discrimination against children, information about kids between six and 14 years, mental torture, completing syllabus in prescribed period.
The district level committee will have five members, including primary and secondary education officer, principal of the district education and training centre. This committee will address complaints related to admission schedules, fees, donations, corporal punishment, admissions under the RTE and facilities at schools.
At the top of the system is the state level committee comprising the commissioner of education, director of primary education, Maharashtra state council of examinations and deputy director of primary education. The committee will take decisions on approval of neighbourhood schools, availability of teachers and quality of education.
Explaining the steps of the process, the GR states, "Once a committee receives a complaint by post, email, fax or in person, the secretary has to register the complaint and send an acknowledgement. Once that is done, a copy of the complaint must be sent to the person against whom it has been made within five days. The person has fifteen days to reply. On failing to do so, the committee can send a reminder. The committee has to hear the matter and arrive at a decision within three months. However, on any complaint which is related to the entry of a child in school, the decision must be made within 15 days."
The parents will also have a chance to appeal against a committee's decision within 30 days. The complainant can move to the next level for an appeal. However, appeals against the decision of the state level committee can be made at the Maharashtra State Commission for Protection of Child Rights.
The committees at each level have to also set up an online complaint redressal system within six months.