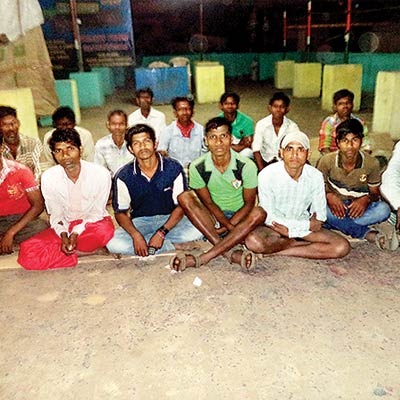 Around 200 tribals from Jawhar, Wada and Talasari and Vasai in Thane Rural, who claim they were offered Rs350 each to attend last week's Maharashtra Navnirman Sena (MNS) rally in Pune, allege that the party workers went back on their promise after the rally, leaving them high and dry.
The tribals, all labourers, were "hired" to be present at the rally two days before MNS chief Raj Thackeray's address in Pune and were asked to gather at Valiv Naka in Vasai East. The labourers said they spoke to a party worker named Pandit Mhatre, among others. "The party workers had promised that we would be given Rs350 each to attend the rally. Accordingly, we had gathered around 40 labourers from Vasai while the rest were arranged from Wada, Mokhada and Talasari," said Vishnu Savra, a labourer from Vasai.
However, the next morning after the rally, the tribals were asked to take a bath and return to collect the promised amount in the afternoon. "When we went back, we couldn't find any of the MNS workers and had to leave disappointed. We immediately brought it to the notice of local leaders, who assured us that we would get our money, but we've been taken for a ride," said Sunil Ghayal, a tribal from Wada.
Defending the party, Kundan Sankhe, the president of MNS's Thane Rural branch, said, "We have been informed about the incident but MNS has no role in this incident. Firstly, we would never hire a crowd to attend Raj saheb's rally. Supported themselves thronged to hear the speech from every nook and corner of the state," said Sankhe.