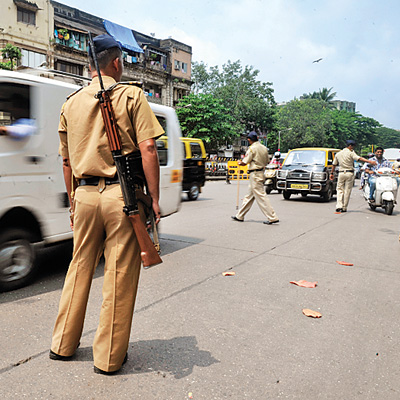 Policemen across the state will not be able to take leave during the 10-day Ganeshotsav. Not ready to take any chance with law and order, the state government has directed the Maharashtra police to issue a circular, cancelling leaves of officers and the constabulary.
A communication issued from the office of Special IG (Law and Order) Deven Bharti states that in the wake of various threats that the state receives during major festivals like Ganesh Chaturti, the holidays of all the policemen, including their weekly leave, stands cancelled from August 28 to September 9. The circular also mentions that no policemen can avail any offs apart from the leaves that would be granted against serious medical condition.
The copy of the circular has been marked to all the police commissionerate and superintendents of police across Maharashtra.