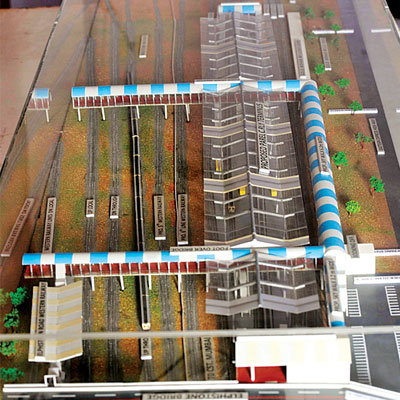 The ambitious Parel terminus project that has been pending the final sanction of the railway ministry may be the first to get the nod of the new government at the Centre, within a few days of its taking charge.
Top Central Railway (CR) officials told dna on Monday, the project, which would cost upwards of Rs80 crore, was delayed as the finance section of the railway ministry had not given its go-ahead. Now, it has this sanction too.
The project involves building a fifth and a sixth line between Chhatrapati Shivaji Terminus (CST) and Kurla for outstation trains.
A new platform is to be built at Parel and existing platforms extended and the tracks realigned to provide for local trains to terminate here.
"The railway board wanted CR to give a total estimate, including the cost for the fifth and sixth lines, and this was delaying the project," said a senior railway ministry official.
Commuter traffic in the Parel area has grown significantly over the past few years, which necessitated the project. This is also expected to take off some of the pressure on Dadar railway junction.
The Parel terminus proposal was first put forward nearly five years ago and was expected to begin in November last year.
Now, the project should get a political push as Shiv Sena plans to raise the need to begin the work on an urgent basis.
The area is within the South-Central Lok Sabha constituency, which was wrested by Sena from Congress in the recent elections.
Sena MLC Anil Parab said, "Rahul Shewale, our party's candidate who has been elected from the area, will take up this issue with the railway ministry. I shall also raise the matter during the legislative assembly session that begins on June 2.
"The Parel area has grown by leaps and bounds with a number of office complexes coming up here and Parel station requires improvement to cope up with the growth and make commuting easier for travellers," Shewale told dna.
At least two skywalks are also planned to ease the congestion on the existing foot overbridge across Parel and Elphinstone stations. The project is expected to take about two years.