Gaurav Sharma, a martial arts trainer and fitness consultant for the Mumbai police, better known as the 'Indian Spider-Man', is representing his South Mumbai district in the parliamentary elections as an Independent candidate.
Donning the red-and-blue spider-man costume, Sharma's election campaign strategies are rather unique and unusual. Avoiding the traditional door-to-door campaigning, the Indian version of the popular superhero is adopting window-to-window style to woo his voters.
Gaurav Sharma has taken to scaling multi-story buildings throughout South Mumbai to ask for votes and wrap-up people in his political web.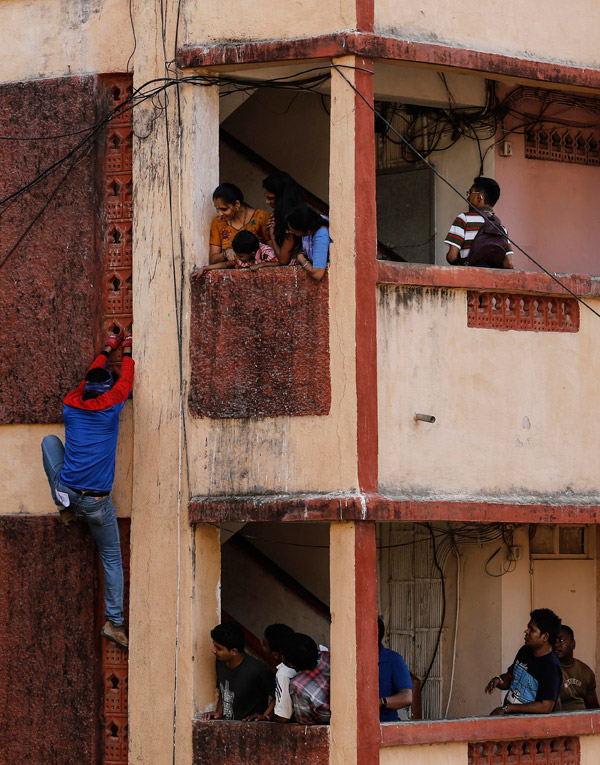 Filing his nomination papers on Friday from Mumbai, Sharma has chosen a window as his election symbol.
Keeping true to the symbol, he climbs buildings and knocks on people's windows to grab their attention and talk to them. The 31-year old Lok Sabha candidate is entering the political fray for the first time. He shot to fame when he scaled one of the tallest high-rises in Mumbai in just 90 minutes.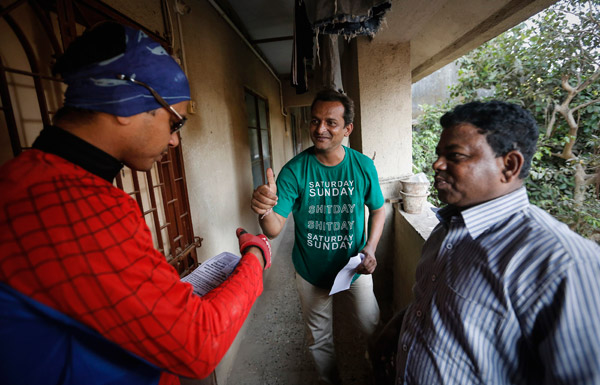 Sharma astonishes people by visiting their windows dressed up in the famous spider-man outfit.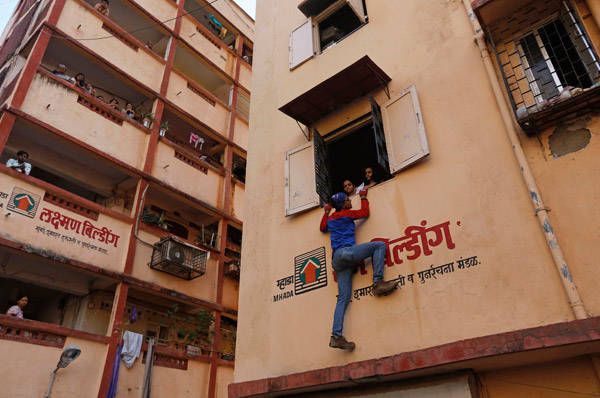 The problems faced by the residents of South Mumbai primarily includes poor sanitation system on account of the slums in the area. Solving this menace and educating the slum kids is on the priority list for Gaurav Sharma if he gets elected. the 'Desi Spider-Man' is seen interacting with the people as a part of his political campaigning.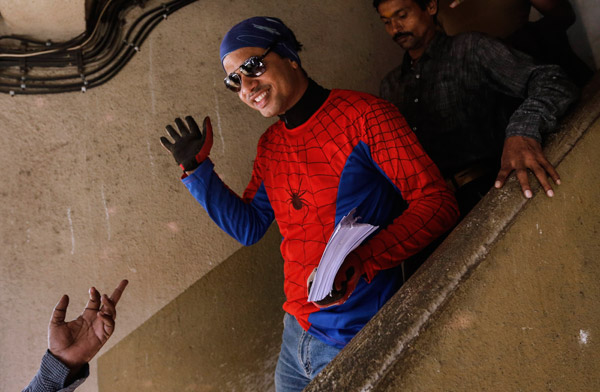 Gaurav Sharma prepares to climb down from a residential building during an election campaign in Mumbai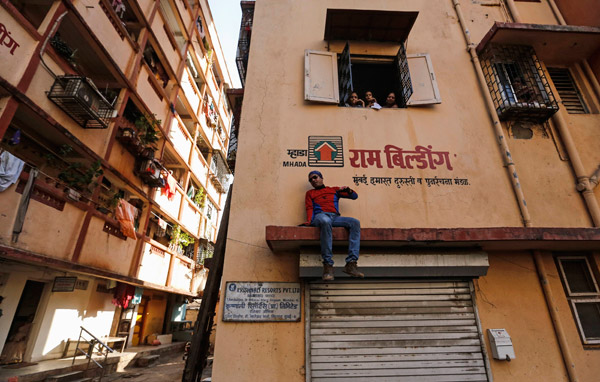 Gaurav Sharma is indeed living upto the spider-man movie tagline 'where comes power, comes great responsibility'. Watch out for the Mumbai's wall-crawler talking to the people and asking them to vote for him in the general elections.
The Lok Sabha elections that kick-started on April 7 will see Mumbaikars cast their votes on April 24.
For more polls related news and updates, visit dna's Lok Sabha Elections 2014 coverage page