Kayzad Sadri, executive chef at the Intercontinental, Marine Drive, talks of his growing up in the SoBo neighbourhood of Cuffe Parade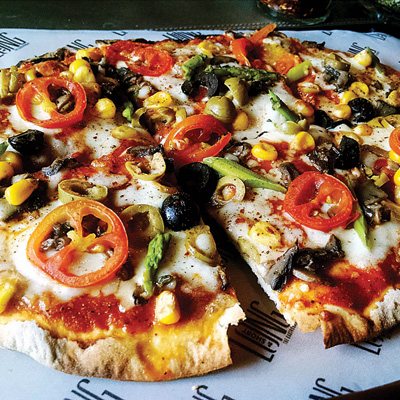 Meet SoBo native Kayzad Sadri. Recently recognised by the Hotelier India Magazine as one of the top 25 chefs of India, Sadri, who has worked as an executive chef in hotels such as the Leela Palaces and Resorts, Udaipur and the Oberoi Group, is the head chef at the Intercontinental, Marine Drive.
"It's been a wonderful journey. I've had the privilege of working with wonderful teams in my 14 years as a chef," says Sadri, adding that he's planning to revamp the menus in the five Intercontinental restaurants—Dome, Long and Short, Kebab Corner, Koh by Ian Kittichai and the Rouge Bar. "It's a slow process. I don't want to change all the menus overnight. But the plan is to revamp them in the next two months," he says.
While Sadri divided his time between New Delhi and Udaipur during his earlier stint, Mumbai has always been his first love. "I'm a Mumbai boy. I was born and brought up in Cuff Parade. While I did my schooling in Navsari (near Surat), vacations were spent in South Mumbai. I was a regular at Sterling and Regal and spent a lot of time at the Sundance Café, Churchgate, before its revamp. A lot of time was also spent at Three Flights Up in Colaba," says Sadri, who still lives in Cuff Parade with his family.
On the restaurant scene in the city, particularly South Mumbai, Sadri says, "People are spoilt for choice. The number of restaurants that are being inaugurated every day is mind-boggling. What amazes me is the way Lower Parel has now become the latest hang-out spot because everybody wants to open something there. It's always good to have competition because it keeps you on your toes and helps you do better professionally," he signs off.