The health condition of Shiv Sena chief Bal Thackeray turned "very critical" on Wednesday night. The Thackeray clan, along with senior leaders from the party and other public figures, have come to Matoshree.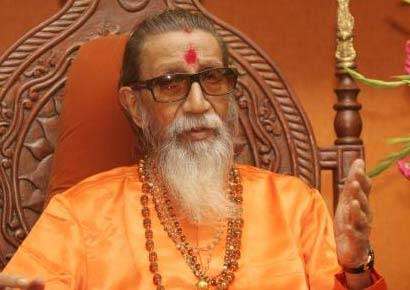 Amitabh Bachchan injured
Actor Amitabh Bachchan and his son Abhishek were injured in the melee outside Matoshree.
He said on twitter: "Yes both Abhishek and me were injured with cuts, but are fine and back home ... the doctors at 'Matoshree' attended on us !"
About Bal Thackeray's health, he said that Thackeray was a fighter and that he needed prayers right now.
He added: "When I fought for my life after Coolie accident, he came to visit me in hospital, with a cartoon he had drawn - Yamraj defeated !"
He tweeted saying he wished he could draw that for him tonight.
Let's pray: Uddhav
"We are hopeful. You be hopeful. Let's pray."
This is what Bal Thackeray's son Uddhav said to people who assembled outside the ailing Shiv Sena patriarch's residence 'Matoshree' in suburban Bandra late midnight.
"Bal saheb has strong will power. We'll come out from the problem. Don't trust rumours. Make peace," Uddhav, accompanied by son Aditya, said.
Earlier
Television channels reported that all the officers from Mumbai police who were on leave have been called back on duty. They have been told to wait in their respective police stations till further orders.
Actor Sanjay Dutt and singer Bappi Lahiri reached Matoshree.

Meanwhile, the crowd outside the Shiv Sena chief's house is increasing as more and more supporters continue to gather in the area, says DNA's Dhaval Kulkarni. Security has also been increased now. The crowd has now reached the Western Express Highway, near Kala Nagar, and has attacked some vehicles passing by.
As MNS chief Raj Thackeray and other Sena and MNS leaders reached Thackeray's Bandra residence, a crowd of over 5,000 supporters gathered at Kalanagar, says Dhaval Kulkarni.
Chhagan Bhujbal has also come to Bal Thackeray's house.
The health condition of Shiv Sena chief Bal Thackeray turned "very critical" on Wednesaday night and he was put on life-support system.
Thackeray, 86, is in a "very critical" condition and he is on life support system, doctors treating the Sena leader told PTI.
Megastar Amitabh Bachchan, considered close to the Thackeray family, and his actor-son Abhishek have also reached 'Matoshree' to enquire about the Sena leader's health.
As the news spread, several party workers assembled outside his residence Matoshree in suburban Bandra, where security has been stepped up.
Speaking outside the residence, Sena leader Ramdas Kadam said, "Doctors are trying their level best (to stabilise Thackeray's condition) and conducting some tests on him."
MNS chief Raj Thackeray and close family members have reached Matoshree, where the Sena leader resides with his son Uddhav. A number of Shiv Sena MPs, legislators and senior leaders are also at Thackeray's residence.
Police have set up barricades near Matoshree to streamline the flow of crowds.
Thackeray, who is ailing for sometime, continues to be under constant medical supervision.
A team of doctors stationed inside the house with nursing staff has been taking care of the Sena patriarch, who is having breathing problems.
Last month, he could not attend his party's annual Dussehra rally in Mumbai, but addressed it through a video recorded message.
Several leaders, including former President Pratibha Patil, have visited Thackeray's residence over the past few days to enquire about his health.