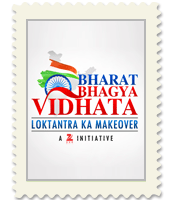 A day after a 23-year-old photojournalist was gang raped, Maharashtra Navnirman Sena chief Raj Thackeray demanded that state home minister RR Patil resign from his post.

"As home minister, Patil has failed miserably; he's proving to be ineffective. He is nothing but a courier person for his party boss, Sharad Pawar. All he does is to relay information to Pawar about what is happening in the state, in the cabinet and in the party," Raj alleged, adding that if Patil were attired in khaki, it would be difficult to say whether he'd resemble "a policeman or a postman".

Citing the gang rape case and the murder of anti-superstition activist, Narendra Dabholkar, in Pune three days ago, Raj said that the law and order situation has broken down in the state. "It's a sad, shameful situation... High time to oust RR Patil," he said.

Raj said that if deputy home minister Ajit Pawar calls himself 'taggya' (a rowdy person), he should take charge of the home department and prove himself.

Raj also blamed the deteriorating law and order situation on the mushrooming of unauthorised slums and migration to the city. "As a result, crime has been rising and our police force is not adequate enough to tackle it," he said.

In a statement released to the media, Shiv Sena's executive president, Uddhav Thackeray, said, this was not a time to politicise matter. "This is a sad incident. Rather than politicising it, we should help the police investigate the case and nab the culprits. Once the police nabs them, the culprits should be put to shame by being paraded across the city," said Uddhav.