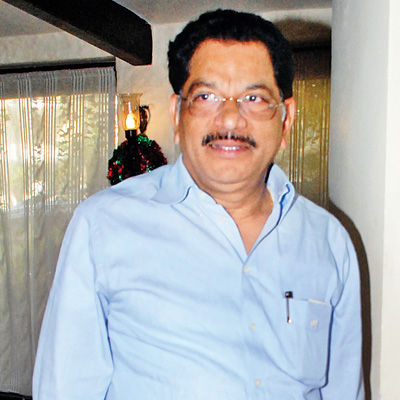 Politicians trying to impress voters just before elections by doing those small civic works pending for years is nothing new. The latest neta to do this, alleged Andheri (East) residents, is MLA and state health minister Suresh Shetty.
Shetty, it seems, has started work of laying paver blocks at several areas in Andheri (East) simultaneously without any official work orders coming through Mhada. Ironically, BMC had issued work orders in July, and the civic body was to start the work soon.
Residents said the contract of laying of paver blocks has been given without even cross-checking with the local ward office. They even lodged a complaint at the K-east ward office, which immediately stopped the work. However, the work restarted a few days later. Residents said such works in BMC's jurisdiction are being done in at least eight areas, including MNT Compound on Andheri-Kurla Road, Anjan Nagar and Malpa Dongri.
"At Malpa Dongri Road, people shooed away the political workers and contractors. In our area, when we objected to the work initially, the contractor and MLA's men claimed they have the work order. But they could not produce the documents. The contractor stopped the work when we showed them the July work order," said a resident.
Another resident Dhanalaxmi Dandmudi from MNT compound, who also had complained to the K-east ward on August 19, said the MLA is not bothered about the procedure, only his last-minute display of concern for the voters.
"I know that this work has no approvals till date as I have been working closely with K-east ward office as AGNI co-ordinator. When we approached Mhada authorities, they didn't know about the work. Officials at ward level too confirmed that no NOC has been issued to Shetty for the work," said Dandmudi.
When contacted, Shetty said a handful of residents are politicising the issue and they are backed by the area's Shiv Sena leaders. When asked about the NOC and work order, Shetty claimed he has all the documents.
"I have strictly instructed my workers that they should follow all the procedures before starting work. And the work is for the benefit of people, I am not going to gain anything," he added.
Ward officials, however, said the work did not have any NOC from the ward.