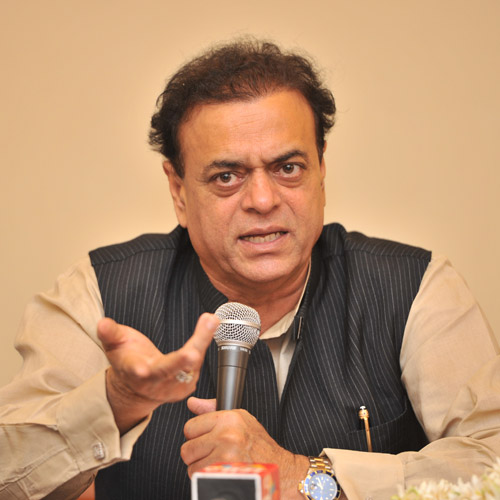 Abu Asim Azmi created ruckus with his comments on the amended anti-rape law by stating that women should be awarded death penalty for consensual sex.
This comment came closely on the heels of Samajwadi leader Mulayam Singh's shocking statement at a rally in Moradabad "Ladkon se aisi galtiyan ho jati hain, to iska matlab yeh to nahi ki unhe phaansi de di jaaye (Boys make mistakes, but this doesn't mean you hang them)."
His argument was that it is difficult to differentiate between rape and consensual sex and is prone to blackmailing.
In 2012, a Metropolitan magistrate court in Mumbai convicted Azmi over a provocative speech he made at a rally in Mastan Talao, Nagpada on February 24, 2000. According to the prosecution, Azmi had allegedly said that, "If Islam were to be attacked, he would not be bothered if India was to face another partition."
As the Lok sabha elections heat up and the states go for polling, EC is closely monitoring what the leaders speak as public dissent grows stronger against SP leaders' comments.
Read on to know more about the Samajwadi party leader Abu Azmi:
*Maharashtra Samajwadi Party chief, Abu Asim Azmi has come up with a statement saying irrespective of consent any woman having sex with a man should be hanged.
*Azmi also claimed that such females only deserve death penalty as per a report published in Mid-Day.
*Abu Asim Azmi was born on 8 August 1955 and is the state president of Maharashtra Samajwadi Party.
*He represented Uttar Pradesh in the Rajya Sabha, the upper house of the Indian Parliament from November 2002 till November 2008.
*He is SP candidate Farhan Azmi's father and Bollywood actress Ayesha Takia is his daughter-in-law.
*Prior to this, he generated controversy when he took his oath in Hindi instead of Marathi and was slapped by fellow legislators from MNS while doing so.
*Prior to this, Abu Asim Azmi is a politician from the Indian state of Maharashtra. He is the president of Maharashtra unit of the Samajwadi Party. Azmi has served a term as a Member of Parliament of Rajya Sabha representing Uttar Pradesh from November 2002 to 2008.
* He Hails from Manjir Patti area of Azamgarh district in UP and was was elected as a Member of Maharashtra Assembly from two segments during the 2009 Maharashtra assembly elections namely Mankhurd-Shivaji Nagar and Bhiwandi (East).
*He vacated these seats as the election rules don't permit one individual to represent two seats at a time and had made several unsuccessful attempts to enter the Vidhan Sabha as well as Lok Sabha.
*He lost to Shiv Sena's Yogesh Patil from Bhiwandi assembly constituency when he contested elections in 2004.
*He again lost 2009 Lok Sabha elections where he was pitted against Congress' leader Gurudas Kamat, Shiv Sena's Gajanan Kirtikar and Maharashtra Navnirman Sena's Shalini Thakrey from Mumbai North West Lok Sabha constituency.
Life before politics:
* He was a successful businessman and was also arrested for the 6 March 1993 bomb blasts, which killed more than 250 people in Mumbai.
*The Mumbai Police had alleged that he was involved with the perpetrators of the bomb blast by helping them flee the country through his travel agency.
*However after spending a year in jail, he got acquitted of all the charges. Then Azmi entered politics and joined Samajwadi Party.
Political journey:
Abu Asim Azmi gained popularity , particularly among the people hailing from UP.
His party won two assembly seats under his leadership during the 1995 Assembly elections in spite of a saffron wave in the aftermath of 1992 riots.
*Azmi's issues to woo muslim voters were the harassment of Muslim youths in the wake of several blasts in Mumbai.
*Ishrat Jahan case: He raised the issue of investigation in the case of Mumbra girl Ishrat Jahan, who was killed in an encounter by Gujarat police on the outskirts of Ahmedabad on the allegations that she was along with her alleged Lashkar-e-Toiba (LeT) operatives planning to Kill Gujarat CM Narendra Modi.
*Though he tried to woo muslim voters in Mumbai and Maharashtra, SP has not been able to make a mark and win major seats.
Read more: Ayesha Takia Azmi "embarrassed" and "ashamed" reacts to father-in-law Abu Azmi's remark on rape
His son Farhan Azmi has entered politics from North-Central ward in Mumbai and has been making claims that Mumbai will be akin to Switzerland if SP comes into power.
*Azmi has raised issues like custodial death of Khwaja Yunus, accused in the Ghatkopar blasts of 2002, who was allegedly killed during police custody in January 2003.
*He has also been campaigning for the release of innocent Muslim youths arrested in the Malegaon blast case.
*He started taking on the Shiv Sena and MNS for harassing North Indians.
*He is officially the richest elected representative of Maharashtra with cash and assets worth Rs 126 crore (Rs 1.26 billion) but constituency, Mankhurd-Shivaji Nagar, consists of poorest of the poor in Mumbai.
Read more: North Central Mumbai will become Switzerland: Farhan Azmi