White Window by designer Twinkle Khanna has unveiled its latest collection, Tiny Minds, for tiny tots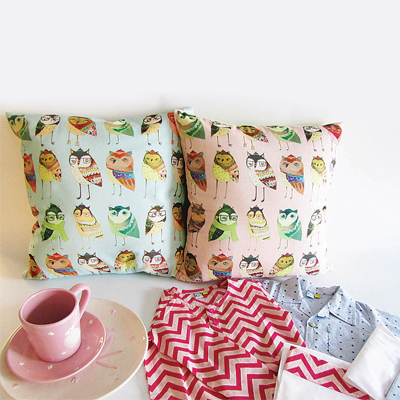 "Spare the rod, indulge your child". If you're a parent who lives by this rule, then Twinkle Khanna's store, The White Window has a new collection for your precious ones; merchandise that your kids will not stop gushing about the moment they set their sights on it! Aptly titled, Tiny Minds, the collection is designed for children between the age group of one to 10 years of age. Bid good-bye to boring cushions and crockery, and replace them with embossed bunny crockery, Mr Owl reversible cushions, jungle rugs and kids-wear in pastel shades of beige, pink and blue—a collection that can occupy the pride of place in your child's bedroom (and heart too)! The collection is made out of child-friendly fabrics.
Talking of the collection, Khanna says, "The Tiny Minds collection is designed to nurture a child's imagination while they grow into young adolescents. Kids are phenomenal with their grasping power and look out for creativity even in the mundane. The cheerful bunny, animal motifs and joyous colours will impart joy to their daily routines." While the existing collection in the store tended to regard itself as one that restricts itself to grown-ups, Tiny Minds is undoubtedly a breath of fresh air.
The White Window, 330, Palatial building, Ground floor, 21 Ambedkar building, Bandra (W)
Tel: +91 22 26465957 Email :info@thewhitewindow.co