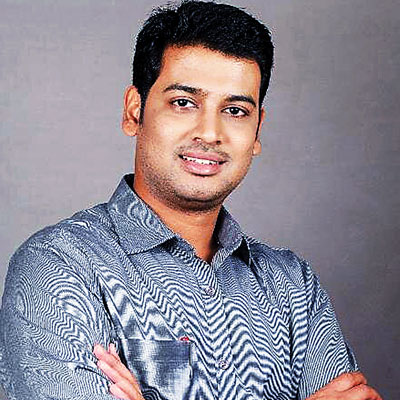 Dr Heena Gavit, 26 and Dr Shrikant Shinde, 24, have emerged victorious in the Lok Sabha elections but they barely have the time to celebrate their win. Reason: They are in the midst of their exams.
The atmosphere in Nandurbar is jubilant but Dr Gavit, who contested from BJP, is not in her constituency to rejoice. She is in Mumbai and very busy with her final-year MD (medicine) exams, which began on Thursday. "I am probably the only candidate who was not present in my constituency when votes were being counted. I have four exam papers slated throughout the week and I am thoroughly preparing for them,"
Dr Gavit told dna. "I plan to go to Nandurbar only after my exams."
A first-time candidate, Dr Gavit was pitted against former Congress honcho Manikrao Gavit, 80, who had won the seat nine times consecutively. Dr Gavit feels that the anti-incumbency wave against Manikrao in Nandurbar was huge. "Nandurbar's 1,700 villages are plagued with problems of malnutrition, bad roads, lack of drinking water and unemployment. Every time people placed their trust in Manikrao Gavit, they were failed. They have voted for a change this time," commented Dr Gavit, daughter of recently expelled NCP minister for medical education, Dr Vijay Kumar Gavit.
"If the MP funds are used effectively, people of Nandurbar will benefit. I will translate developmental ideas into practice," she said.
In another part of Maharashtra near Mumbai, Shiv Sena's Dr Shrikant Shinde, son of Sena MLA Eknath Shinde, won the election from Kalyan constituency. The 24-year-old is a final-year MS student of orthopaedics at Dr DY Patil Medical College in Navi Mumbai. "For the past three months, I was totally engrossed in campaigning and reaching out to people. I have hardly got any time to study. My exams are starting from May 25 and will get over by May 28. But I am confident that I will do well because I have been studying for the past three years," said Dr Shinde.
Both Dr Gavit and Dr Shinde will be flying to New Delhi for the Prime Minister's swearing-in ceremony on May 21.
Dr Shinde said that once his exams were over, he would prepare a schedule for himself so that a balance can be brought about between his medical practice and his commitment as an MP. "I will ensure that I take some time out for my medical practice. Both the things are close to my heart and I will see to it that both remain my priority," said Dr Shinde.
Dr Gavit too expressed her desire to continue her medical practice to serve her constituency by raising the bar of public health in Nandurbar.