Mumbai on Friday saw massive protests around the city as journalist and political parties took to the streets to protest against the gang-rape of a photojournalist on Thursday night.
Outside Churchgate station, BJP party workers gathered in large numbers with placards and party flags as they shouted anti-government slogans. The large group of men and women had gathered to protest against the gang-rape. Sadly the group seemed to have forgotten that and rather than ask for justice slammed the government for the crime.
At Hutatma Chowk, the journalists of Mumbai gathered in large numbers as they protested against the heinous rape of colleague who was on duty when she was gang-raped by five men at Shakti Mills on Thursday night at 6 pm.
The journalists were joined by the photojournalists association who sported black bands on their arms and mouths. The peaceful protests started with senior media persons from all publications, websites and news channels in the city gathering with placards sporting black bands as they sat near Flora Fountain protesting peacefully.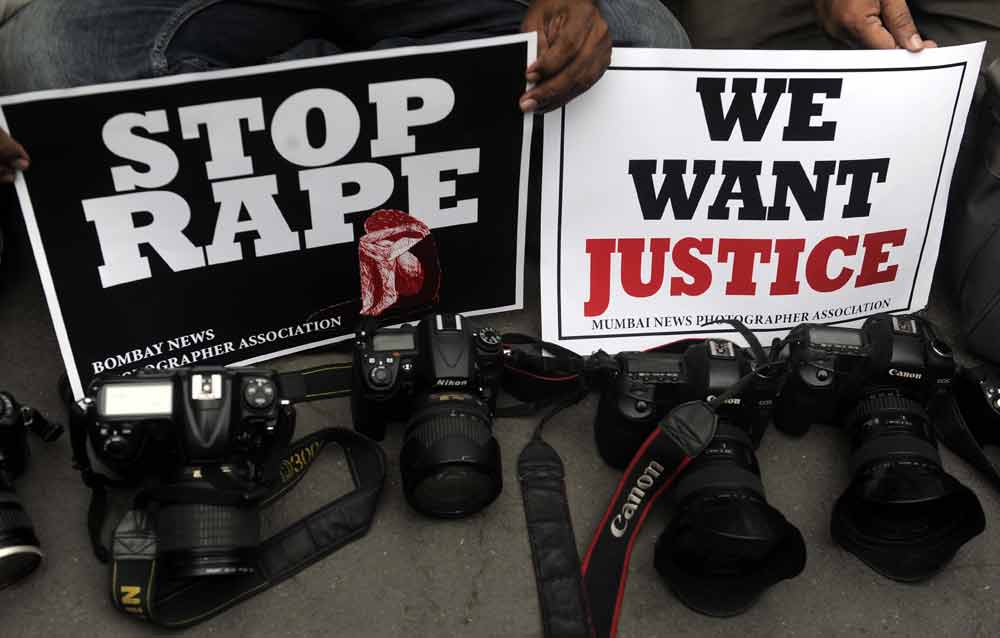 A large number of media students and young journalists were also present as they all gathered to express solidarity with the raped woman who is admitted in Jaslok hospital.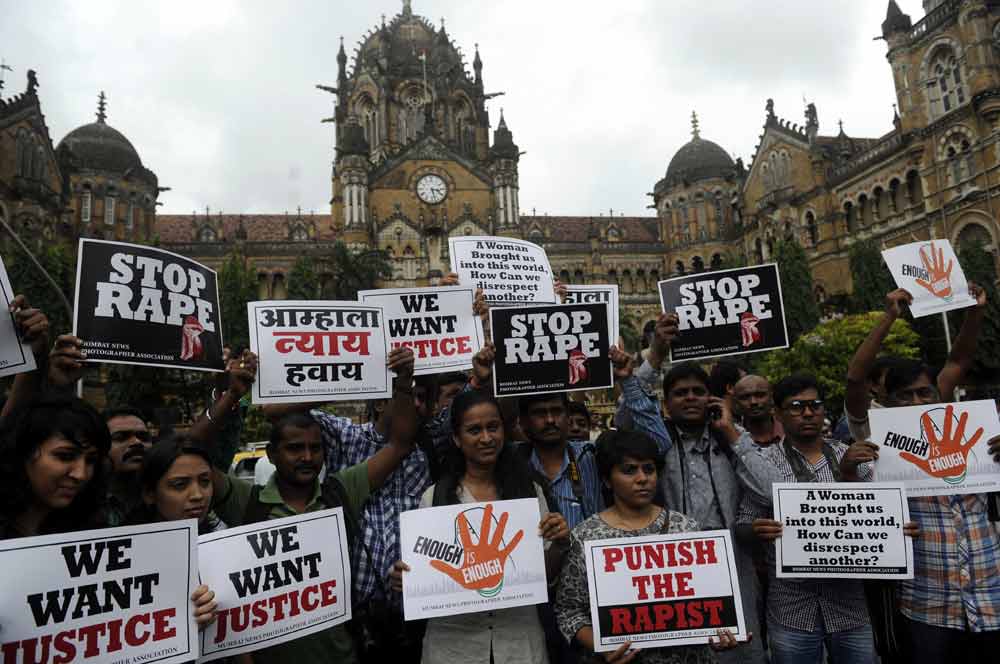 The Aam Admi Party organised a protest at Azad Maidan that saw supporters come and join them in demanding justice for the photojournalist who was raped. People working in the area and college students also came to join them in the protest.