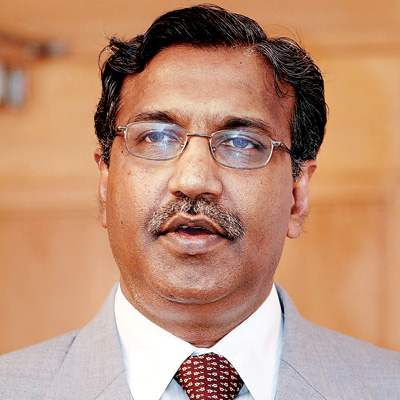 The Insurance Regulatory and Development Authority (Irda) chairman T S Vijayan expects many insurance companies coming forward to list their shares on stock exchanges that the foreign direct investment (FDI) cap is hiked to 49% from 26%.
"This is good for the industry as more players can be monitored for their performance."
"More regional corporate distributors should crop up so that the regional demand for insurance can be met. There is a huge latent demand for insurance in the semi-urban and rural areas, and this potential needs to be tapped," Vijayan said.
Speaking at the 96th foundation day function of New India Assurance, Vijayan said it is important for insurance companies to make transparent products that will explain the returns to the investors.
He, however, ruled out any hike in the product pricing.
"Rather, the companies should be able to manage their expenses in distribution to keep the products cost-effective," said the chairman.
The premium-to-GDP ratio in India is just 4%. While the non-life segment of the business is growing, the growth for the life insurance companies is stagnant.
Many companies in India are facing high attrition among agents, with the rate being as high as 35%. And it is also unfair that 2% of insurance agents in the country control 30% of the commissions.
"Product innovation and transparent products are the need of the hour. There is a huge potential for companies in micro insurance agriculture insurance, disaster insurance and insurance for migrant labourers," he said.
Portability was introduced in the sector, but the Irda chief said even this has not taken off well and it will improve only when companies improve their transparency.
The chairman said the mandate of the regulator is not just in regulation but also in product innovation. New India Assurance, he said, has become a worldwide company with domestic premium collections touching Rs 14,300 crore and the overseas premiums touching Rs 2,700 crore in 2013-14.
G Srinivasan, chairman and managing director, New India Assurance Co, said, "We come long way from the time we were incorporated in1919 as a private insurance company by group of businessmen led by Tata group. Today on the 96th foundation day, we have an asset base of Rs 53,000 crore and about 70% of the corporate risk is being insured by us."