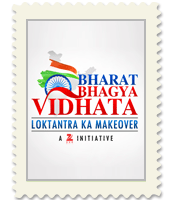 Headline inflation, as measured by the wholesale price index (WPI), hit a 38-month low of 6.62% in January.

On the face of it, it helps the Reserve Bank of India to goad interest rates down.

But the moot point is, will that do any good? Data of the recent past reveal a worrisome picture.
The decline in wholesale inflation is mainly because of a fall in fuel prices and, more importantly, in the prices of manufactured products coming down.

The latter indicates falling demand in the economy, which has repercussions on job and wealth creation.

It's a strange dichotomy for policy makers. While manufacturing or the so-called core inflation fell in January to 4.2%, the lowest since April 2010, consumer price inflation rose to 10.8% in January from 10.56% in December.

This was primarily led by food inflation, which surged to 11.88% in January from 11.16% in December.

Now get the perspective: prices of industrial goods are falling (due to lack of demand), while prices of essentials are rising (due to lack of adequate supply).

While an interest rate cut can help kickstart the economy, it also runs the risk of increasing prices at the consumer level because of greater demand. Another issue is that banks don't have the profit margins to immediately and wholly pass any interest rate cuts signalled by the RBI because their cost of funds have soared due to low liquidity in the system.

The upshot: a damned-if-you-do, damned-if-you-don't situation — and recipe for economic instability.
"A large part of the household budget is spent on food and high food inflation reduces savings. Declining savings rate is threatening India's macro-economic stability and increasing current account deficit," said Devendra Kumar Pant, chief economist, India Ratings, a Fitch group company.

He is referring to the external stress that India faces: our imports keeps growing, even as exports keeps falling.

As a result, our trade deficit, which is a major component of current account deficit, increased to a negative $20 billion in January.

What the number means is we have to generate an extra $20 billion in foreign exchange to pay for our imports. Such demand for dollars weakens the rupee, too.

The trade story can get worse going ahead because Japan and the two major euro zone economies – Germany and France – are showing signs of major slowdown, as data showed on Thursday.

To be sure, one can expect the RBI governor Duvvuri Subbarao to cut rates to revive the economy when he reviews monetary policy in mid-March. He may even surprise with a pre-policy cut.

"But," said said an economist with a foreign bank who did not wish to be named, "for rate cuts to have a meaningful impact on the economy, it takes a huge lag of 6 months or more."

It's not a very comforting picture, in the interim.
@thtTALLgirl