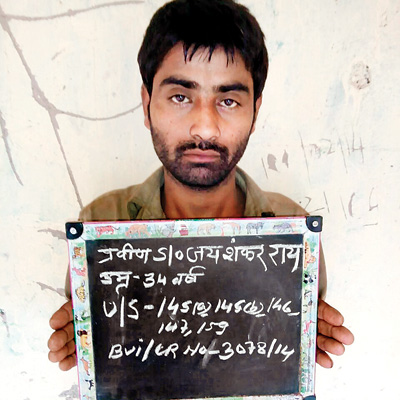 An inebriated autorickshaw driver showed security agencies guarding railway stations in the city that all is not well at their end by taking his rickshaw right onto platform no. 1 of Kandivli railway station.
The incident took place at 10:43pm on Sunday. Medical reports of the driver, Pravin Jaishankar Rai, indicate that he was drunk.
As Rai, a native of Kandivli, drove in his rickshaw, the crowd at the station was surprised and the subsequent commotion alerted Railway Protection Force personnel patrolling the area. They promptly took Rai into custody and confiscated his rickshaw.
RPF officials said Rai had been charged under section 145a (drunken behaviour), 145b (indecency and abusive language), 146 (obstructing govt servant on duty), 147 (trespass into railway property) and 159 (disobedience of drivers of vehicles to directions of railway servants) of the Railway Act.
Anand Vijay Jha, RPF senior commandant, WR said: "Rai has been fined Rs 2,500 and we have written to Andheri Regional Transport Office to cancel his licence."
"It's disturbing that someone could take an autorickshaw right into a station teeming with people. This was the handiwork of a drunken man and was not dangerous from the looks of it. But imagine somebody with far more nefarious designs doing it? RPF needs to up security of stations and also ensure that vehicles don't use pedestrian pathways leading to stations. Railways should set up bollards the way BMC has done on some footpaths to ensure that bikes don't ply on them," said a senior railway official.
RPF on both WR and Central Railway are facing problems of staff shortage and several stretches of the suburban system remain free-for-all.
"Just a few days ago a lad got electrocuted while playing cards atop a train parked at Mahim yard. A train was vandalised at Bandra yard. And now we have somebody actually bringing in a rickshaw," said an official.