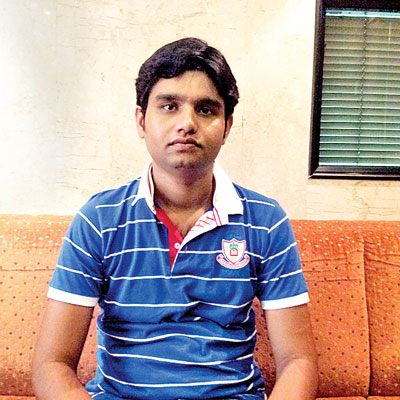 Captured as a 19-year-old and released from captivity at 22, Indian sailor Aman Sharma recalls the horrifying time he spent in the custody of Somalian pirates.
In November 2010, Sharma was sailing on merchant vessel MV Albedo along with a 23-member crew, including 6 Bangladeshis, 3 Sri Lankans, 3 Iranians and Pakistani sailors. The vessel was hijacked by Somalian pirates near the Gulf of Eden and the entire crew was taken hostage.
After several diplomatic efforts, the Indian government managed to secure Sharma's release and he was brought back to Mumbai on Wednesday night. dna met Sharma on Thursday, who recalled his ordeal. "I am very happy to see my family after so many years. I don't know what to say, just that I am grateful that the ordeal is over," said a visibly shaken Sharma. "After completing all government formalities, I will go back to my native place in Himachal Pradesh," he added.
Sources from the office of the Director General of Shipping said that there are 7 more Indian sailors who are in the custody of Somalian pirates. "They are in a bad condition. Our government is trying its best to get them back to India," said a source.
Sources further informed that Pakistani crew members were rescued after a Pakistani businessman raised a $1.2 million ransom payment. But when families of the other crew members did not pay the ransom, the pirates tortured them and pressurised their government.
Due to lack of maintenance, MV Albedo sank on July 7, 2013, and the Somalian pirates shifted the ship's hostages to another hijacked fishing vessel.
"Since the past many months, we have been providing necessary humanitarian support to the families of the crew, including financial grants, medical and counselling support and education fees for children. We worked together with UNODC and other partners to get them back home safely," said Chirag Bahari, Regional Director — South Asia of Maritime Piracy Humanitarian Response Program.
"Now they are being provided with medical and other humanitarian support, like purchasing new clothes, shoes and luggage. We will continue to assist them in future too, so that they can be rehabilitated properly. They need love and care from all members of society," said Bahari, adding, "The government of India had provided very important support to the Indian crew and their families during the ordeal."