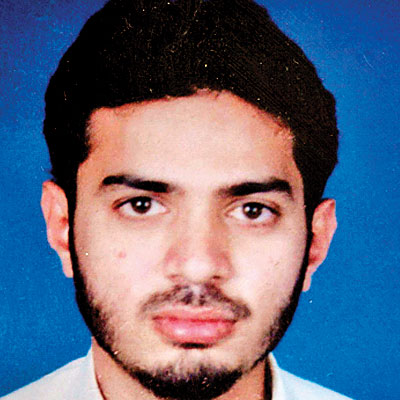 Riyaz Bhatkal, co-founder and leader of the terror outfit, Indian Mujahideen (IM), has told IM cadres that Pakistan's Inter Service Intelligence (ISI), which has been harbouring him and sponsoring IM for the past decade, might now eliminate him. He is, hence, planning to flee Pakistan and join hands with Al Qaida.
Relations between ISI and IM apparently soured after IM reportedly squandered a major portion of the Rs 25cr-fund given to them for conducting terror operations in India. Also, according to Indian security agencies, ideological differences have cropped up between ISI and IM.
Intelligence reports from across the border, and sustained interrogation of several high-profile IM operatives have revealed that there is a major upheaval within the rank and file of the IM cadre based in Pakistan.
Two factions
"This has led to the emergence of two factions within IM—one headed by Riyaz Bhatkal and the other led by Mirza Shadab Beig," said a senior police officer.
Because of this, the Karachi-based Riyaz fears being betrayed by members of his own outfit, and is very restless.
"After interrogating Yasin Bhatkal, Assadullah Akhtar and others, it has become clear that Riyaz has been travelling to Khyber Pakhtoon area of Afghanistan to meet top Al Qaida leaders," the officer said.
Riyaz has also made it clear to his supporters that IM is joining Al Qaida and would obey Qaida diktats with regards to future terror operations. "To please Al Qaida, Riyaz now wants to conduct fidayeen attacks in India. In fact, Yasin Bhatkal has also revealed that now there is an Al Qaida operative based in Uttar Pradesh," said another officer.
Myanmar connection
On instructions from Afghan Al Qaida leadership, Riyaz is also spreading his network among the Rohingya Muslim community in Myanmar. "During one of the online chats, Riyaz told Yasin that this was being done on instructions from Al Qaida," the officer said.
Riyaz's desperate moves, say Indian counter-intelligence experts, stem from the growing differences between IM and ISI.
"ISI has become so wary of Riyaz that they have confiscated his Pakistani passport and other important documents. They are angry that he visited Afghanistan without informing them," the officer added.
According to sources, differences between the two began cropping up immediately after the July 13, 2011 triple bomb blasts in Mumbai. "ISI did not want the blasts to be conducted then; they wanted it later, during the festive season," the officer said.
"ISI was so angry because of this that they almost put Riyaz and other IM members under arrest and confiscated their belongings, including mobile phones," the officer added.
"After this, ISI asked Riyaz to give a detailed account of the Rs 25 crore that had been given to him to conduct terror operations in India. Riyaz, however, failed to do that," a source said.
It was only after these differences cropped up that IM members began to be arrested at regular intervals in India. "Riyaz suspects ISI has been leaking the whereabouts of IM members," the source added.
A senior central intelligence officer said ISI wants full control of IM. "However, off late, IM operatives are ideologically more inclined to the views of Al Qaida, and resent ISI trying to lord over them," the officer said.
ISI also wants IM members to call their families to Pakistan and have promised them decent lives. "However, the IM cadre in Pakistan feel once their families come to Pakistan, they will have to live under the shadow of ISI and the agency would blackmail them," the officer said.