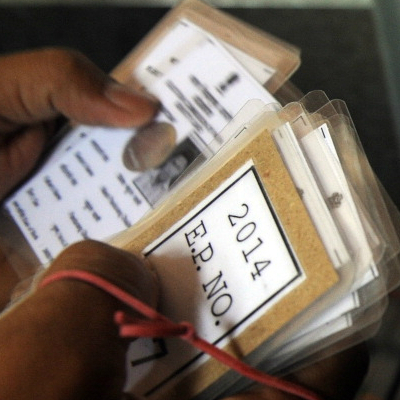 Irrespective of which part of Mumbai you are based in, your parliamentary seat offers you at least a dozen candidates contesting either as Independents or represents parties whose names you would never have heard off. In most cases, these candidates have no match to the monetary and physical resources available with the candidates of known parties like the Congress, BJP, NCP, Shiv Sena etc.
So, what drives them to take the poll plunge against heavyweights?
If political analysts are to be believed, while a few of these candidates are born with a desire to contest elections, in most cases these candidates are viewed upon as part of the rival group's strategy to eat into rival candidate's vote share.
Take the case of Mumbai North-Central constituency. The seat has bigwigs like sitting MP Priya Dutt of Congress contesting against BJP's Poonam Mahajan, BSP's Anand Shinde, AAP's Phiroze Palkivala and Samajwadi Party's Farhan Azmi. Apart from these key candidates, the seat has nine independent candidates and five candidates from unrecognised parties. This brings the figure of total contestants on the seat to 21.
According to sources, the move is aimed at cutting each other's votes by planting dummy candidates. "For instance, the Muslim and Christian independent candidates contesting on the North-Central seat would cut down on the consolidated vote that traditionally goes to the Congress. Similarly, upper caste and Marathi candidates may balance this figure as there vote share would come from BJP's votes," explains a political analyst.
Analysis of the election result of the same seat in 2009 revealed that the independents and unrecognised parties put together had walked away with 3.71% vote share. In this poll, going by the final election commission figures, out of six parliamentary seats of Mumbai, Mumbai South-Central seat has the highest number of independent candidates with the total tally touching 12. Besides this, the seat has three candidates from unrecognised parties. In 2009, the independent and unrecognised parties together had cut a vote share of 5.34%.
Interestingly, the trend of more and more independent candidates contesting in the polls has picked up over the years. Take the example of South-Central seat. In 2004, it had just one independent candidate. The figure went up to 10 in 2009 and in 2014 it has reached 12. Similarly, on Mumbai South seat there was not even a single independent candidate in 2004, but five years later the figure rose up to 9 and in 2014 it has increased to 12.
"With all due respect to all the candidates contesting this time, we have found that many independent candidates who have influence over 1,000-2,000 voters in the area file their nominations only to strike a deal with any of the leading national party candidates. In many cases they either file a withdrawal later or openly extend support to the candidate who has bought them over," says another senior politician, who did not wish to be named.