Near Dadar's Kirti college there is a stall that has people pushing and pulling at each other as they try to place their order seeking a bite of the famous vada pav from the stall.
Run by Ashok Thakur, the stall open from 11 am to 9:30 pm attracts a large number of people who come daily to eat their favourite snack at the stall. For Rs15 per vada pav, Thakur and his employees sell thousands of vada pavs per day.
The interesting thing about the Kirti college vada pav stall is that they make only one type of vada pav but the demand for the tasty treat is overwhelming.
Owner Ashok Thakur said, "I opened the stall almost 35 years ago after I was unable to get a job in the Navy. In these years the cost of a vada pav has gone from 6 paise to Rs15. But I have tried to keep the same quality. I use 40 materials to make the chutney and batter. And I can guarantee that I make the vada pav of the highest quality."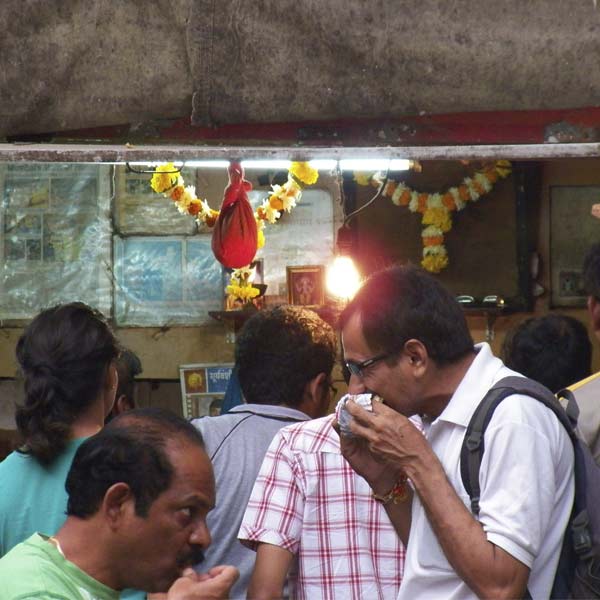 Talking about the celebs who have come to eat the famous vada pav at the stall, Thakur said, "Madhuri Dixit, Jackie Shroff, Shabana Azmi, Sonu Nigam and Sushmita Sen have come to the stall and eaten."