As 2013 comes to an end, dna takes a look back at important events.
Infrastructure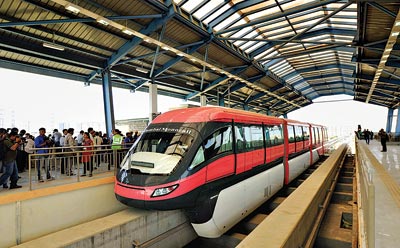 Feb 20: For the first time in the city, monorail runs a 4.5km stretch on a test basis
May 1: Trial run of Versova-Andheri-Ghatkopar metro is held.
May 24: Milan Subway rail over-bridge opens
Jun 13: Eastern Freeway is inaugurated between south Mumbai and Chembur (Panjarpol)
Transport (Road & Rail)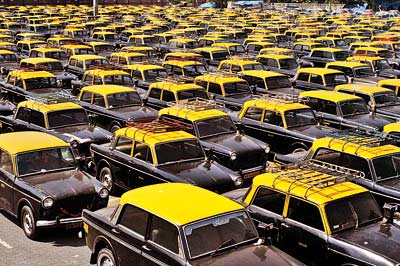 April 1: BEST hikes bus fare by a rupee.
Aug 1: Rule of scrapping 20-year-old cabs and 16-year-old rickshaws comes into effect.
Nov 26: BEST standing committee approves fare hike effected on April 1, 2013
Nov 16: Railways' rule relating to purchase of extension tickets causes misery to commuters. Ministry withdraws rule
Education
Apr 25: Existence of apex body of technical education, AICTE, hangs fire after the SC questions AICTE's affiliation to engineering colleges which already has varsity affiliation
Jul 18: The apex court abolishes two medical admission tests – NEET-UG and NEET-PG
Nov 20: State education dept announces its plan for online admissions for 25% seats reserved at entry level under RTE Act
Nov 26: Confusion over school bus policy due to withdrawal of govt resolution
Crime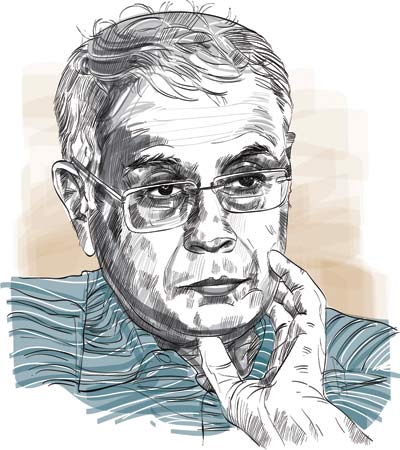 Aug 20: Rationalist Dr Narendra Dabholkar shot dead in Pune
May 14: Police make first three arrests in IPL betting scandal and later arrest actor Vindoo Dara Singh and CSK official Gurunath Meiyappan
Aug 22: A 23-year-old woman is gang-raped on Shakti Mill premises in Mahalaxmi
Sep 20: IM operative Afzal Usmani, being escorted by the police from Taloja jail to Sessions Court, escapes from court. He is arrested again on October 27
Politics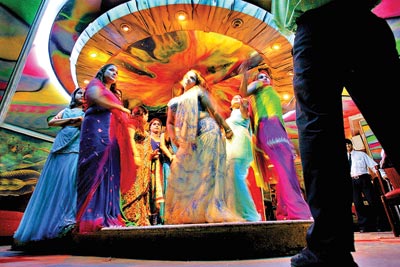 Feb 13: Minister of state Bhaskar Jadhav in a spot over lavish weddings of his children at a time the state is reeling under drought
Mar 19: Five MLAs assault PSI Sachin Suryavanshi on legislature premises. He had stopped Bahujan Vikas Aghadi MLA Kshitij Thakur's car for over-speeding.
Apr 6: Deputy CM Ajit Pawar stirs up row with comments ridiculing water shortage in state, asks if dams must be urinated into
July 15: SC strikes down state government's decision to ban dance bars.
Oct 13: Days after senior Shiv Sena leader Manohar Joshi spoke about leadership's inability to get memorial built for late Sena chief Bal Thackeray, Joshi is heckled at party's Dusshera rally
Health
May 14: BMC launches 24x7 mental health helpline, Hithguj, for Mumbaikars
June 25: India's first domino kidney transplant with five recipients and five donors takes place in Mumbai
Oct 21: BMC inaugurates 14-storey trauma centre at Jogeshwari. It is expected to reduce burden on tertiary care hospitals
Oct 22: After hoping for justicie for 13 years, Edward D'Cunha, 41, who has schizophrenia is reinstated into his job with the Shipping Corporation of India. This follows a ruling landmark by the apex court.
Courts
July 12: HC directs government to decide on proposals for sanction to prosecute government officials within three months
Sep 19: CBI submits report in HC, giving clean chit to minister Sushil Kumar Shinde on plea that he owns a benami flat in Adarsh
Oct 14: HC imposes ban on any construction activity on wetlands in state
Dec 12: HC directs state government to implement Right of Children to Free and Compulsory Education (RTE) Act
Environment
Sep 10: More than 67 devotees injured by jellyfish and stingrays during immersion
Oct 13: Days after monsoon retreats, Met says it was the longest in 50 years
Oct 19: Draft notification to declare Western Ghats 'ecologically sensitive zone' is prepared to protect it from industrial damage
Nov 6: Diwali is quietest in a decade
Civic
June 10: Portion of five-storeyed Altaf Mansion in Mahim (West) collapses, killing 10 people
Aug 28: More water supply as BMC stores water to full capacity of Middle Vaitarna dam
Sep 27: Sixty-one people killed in Dockyard Road building collapse,
December 13: Seven killed and seven others injured in massive fire that engulfs 12th floor of Mont Blanc in South Mumbai