Pass percentage in Maharashtra is at 99.64, while the country-wide figure stands at 98.28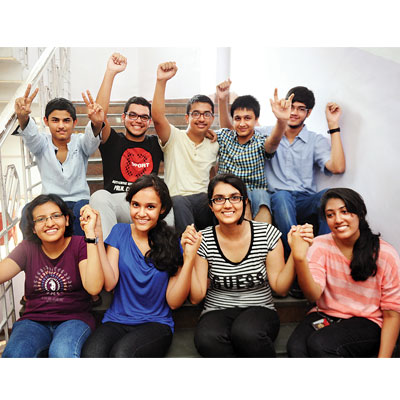 Girls outshined boys in Maharashtra in this year's ICSE exam, which was declared on Wednesday. Of the 12,962 students, the overall pass percentage stood at 99.64 per cent, falling just short of 100.
The Council of Indian School Certificate Examinations conducted the ICSE exams in February. The number of boys appeared for the exam was 7,050, while there were 5,912 girls who wrote their Std X papers.
Of the successful students, the pass percentage among girl is 99.78, while for boys the figure is 99.52. The students were able to check their results without any hitch, unlike the ISC Std XII students.
In Maharashtra, the percentage of unsuccessful candidates among boys is 0.48%, whereas the number for girl is 0.22%.
This year the South region, which includes Maharashtra, has topped in the region-wise ranking with a passing percentage of 99.59. It is followed by the Western region which saw a pass percentage of 99.41. The southern region has the highest percentage of girls – 49.20%.
All India Statistics
As many as 1,49,087 students comprising 55.58 per cent boys and 44.42 girls took the Std X exam this year and the overall pass percentage stood at 98.28.
In all, 98.79 per cent of girls and 97.88 per cent of boys cleared the examination. The pass percentage last year was 98.78 per cent for girls and 97.73 per cent for boys.
Across the country, there were 749 students with special difficulty like dyslexia. Of them, 41 scored above 90 per cent. There were also 29 visually challenged candidates, of whom 11 got over 90 per cent. There were eight students who wrote papers from the hospital bed.