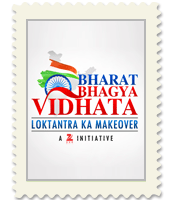 The Mumbai gang-rape of a photojournalist on Thursday evening left the media world in a state of shock over the incident.
A protest by media professionals was carried out at Hutatma Chowk on Friday that attracted many journalists and media students.
Shock and anger over the incident was apparent all over the city. dna's photojournalist Shraddha Bhargava-Chaturvedi talks about her experience doing stories and clicking pictures in the city.
"I have clicked pictures of mills in the city on a number of occasions and permissions have always been an issue. I often go with my gut feel and avoid places or people who give me negative vibes. I have a pepper spray in my bag but end up using my camera to hit people on a number of occasions to protect myself, " Shraddha said.
The news of the gang-rape left her shocked and scared. She said, "Often, while on a story I have had people give wrong directions and stalk me. Though I've never used the pepper spray, I have beaten up some people who have tried to act smart. Permissions for pictures sometimes are easy to get but at times, it's really difficult and on a number of occasions I have been fortunate to get my pictures with ease rather than trouble."
Talking about the Mumbai gang-rape, she says, "Mumbai has had stray incidents but this one has left me speechless with a cold feeling in my body. There's a fear in my mind not just as a photojournalist but also as a woman. It could have been any woman - a tourist, a reporter. I don't want to repeat all that needs to be done to make India a safer place for women, but yeah I'd suggest learning self-defence and being alert as ways to avoid being violated."