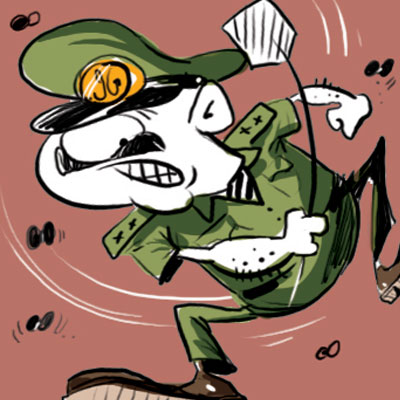 Inspector general Sanjay Pandey, the IPS officer heading the investigation wing of the Maharashtra State Human Rights Commissioner (SHRC), says he doesn't have any work, and hardly any work is assigned to his team.
He has written a letter to SHRC chairman SR Bannurmath in this regard with a copy to the director-general of police Sanjeev Dayal.
The letter, dated May 30, a copy of which is with dna, states: "Having joined as IG, SHRC, on February 17 this year, I wish to bring to your notice the absolute redundancy of its investigation wing, it being a complete waste of resources in its present situation. With hardly any work allocated and with miniscule staff (just one PI and two constables and an IG) its existence, to my mind, serves no purpose other than fulfilling the provisions of the Act."
The only investigation that the wing has been allocated since February 2014 is a murder case.
"From April 2013, till I joined after about a year later in February 2014, there was no IG or an officer above this rank posted here. The SP's post, too, has been vacant since September 28, 2011. In this period, no work could have been allocated to the investigation wing. In spite of this, work of the commission has been continuing, which goes to indicate that existence or nonexistence of the investigation wing is immaterial to the functioning of the commission," the letter says.
Even if work were to be allocated, in its current strength (one inspector, two constables and no ministerial staff) the investigation wing would not be able to function properly.
With the staff and IG sitting idle, the investigation wing is a serious drain on the state exchequer, Pandey said in his letter.
"I feel the commission, for its day-to-day functions, does not require any post of IGP or the investigation wing. Its current miniscule requirements can easily be met with the provisions of the Act, which empowers the commission to garner any support it requires for investigation purpose from the state," Pandey says.
Pandey suggested that the investigation wing could be revived when there is adequate work and manpower.