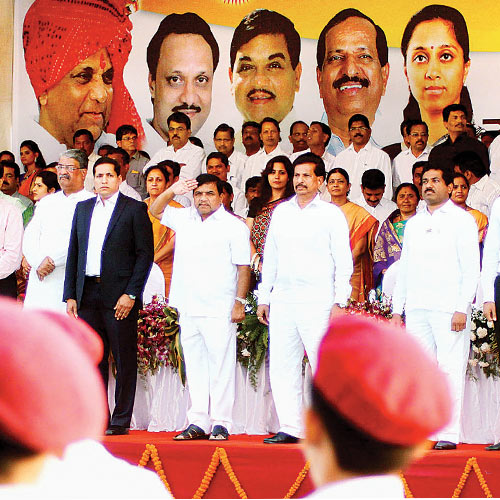 Allaying fears that Swabhimani Shetkari Sanghatana's (SSS) alliance with the Bharatiya Janata Party-Shiv Sena in Maharashtra assembly polls will have adverse impact on the Nationalist Congress Party's prospects in its bastion western Maharashtra, RR Patil said, "The SSS aligning with saffron alliance will in turn benefit secular NCP."
Patil also dubbed Aam Aadmi Party (AAP) as a "media creation" and predicted that "the hype surrounding this party will fizzle out in the days to come".
The state home minister was in Vashi on Wednesday for the inaugural function of Jeevandhara and Navi Mumbai Krida Sankul-organised sports meet; around 14,000 children will take part.
The recent announcement by SSS to go with the saffron alliance has triggered speculation that NCP will find it tough in western Maharashtra during elections.
SSS, led by Raju Shetty, has been fighting for more price for sugarcane on behalf of farmers in Kolhapur and Sangli belt. During their fight, at times, there have been violent protests against the state.
Patil said, "Last time the Shetkari Sanghatana solely fought as representative of the farmers and that is why it was successful. However, after aligning with the saffron party they have failed to meet the aspirations of the people in the region who are mostly secular. On the contrary, it is the NCP who will benefit because of this decision as people will now vote for a secular party instead of Shetkari Sanghatana."
Commenting on the recent success of AAP in New Delhi, the home minister said, "Aam Aadmi Party is a media creation and does not pose any threat to the ruling coalition in the state. It will fizzle out in days to come."
The Shetkari Sanghatana has been offered two Lok Sabha seats and both the Shiv Sena and BJP have decided to leave a seat each from their quotas of 26 and 22 to adjust Shetkari Sanghatana.