Kanwal Shahpuri writes about the things that call for attention in his neighbourhood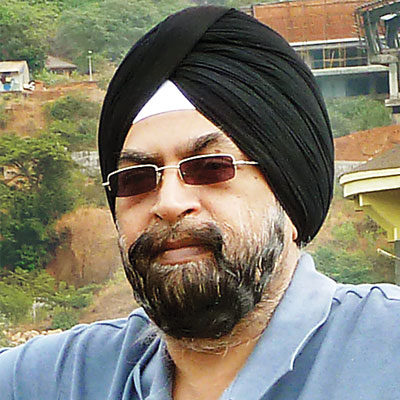 How would you define Mumbai? Is it ugly or beautiful? This question must have crossed the minds of many Mumbaikars, and I have often asked myself the same. I am of the opinion that Mumbai has the potential to be turned into a beautiful city. To start off, we need to Photoshop the city by pruning our trees. Living on a higher floor, I often spot trees which need some beautification.
'C' Road
The branches of most trees on 'C' Road, Churchgate, have grown outward and touch the balconies and windows of many flats. Ants and insects enter these flats and inconvenience the residents. Being close to the sea, the strong breeze often cause the branches to crash into the windows. Those who are by the window or at the balcony can actually stand the chance of being hit on the face by leaves and sharp ends of the trees. If these branches were trimmed, not only would it improve the look of the place but would also make the trees safe, strong and beautiful. Nature needs to be chiselled and manicured; wild nature is ugly and unsafe. Pruning needs be supervised by a person who has an eye for detail. With this, one can proudly be able to say that Mumbai is beautiful and not ugly.
'D' Road
A good visual picture is produced when one sees order and symmetry. Order on the roads is when vehicles are parked properly, pavements are neatly tiled and road markings are well-painted. 'D' road, Churchgate, however, is a pathetic sight. It is the only two-way lane in this area; cars here are double parked thus blocking the traffic which is further congested with BEST buses plying. The people walking out of Churchgate station should be made to go to the bus-stops on Marine Drive, instead of allowing BEST buses into these narrow lanes. The beautiful picture of this otherwise quiet and orderly area has become a sore spot due to the ugly chaos created by the traffic.
The author of this article lives at Churchgate and is a dna reader