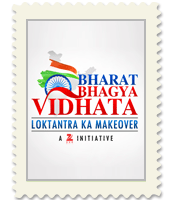 33-year-old Alok Mishra has a Sony HD handycam in his hand. He points at its lens and asks, "What is this called?" A chorus of "lens" fills the classroom. He then moves the camera sideways. "What is this called?," he asks. Panning, says the class.

The room is filled with a bunch of about 25 children, half of them boys. They are sitting in Worli's Jeevan Sanstha School and are here to learn the basics of camera techniques and story-telling. They belong to the Worli Koliwada slums.
The walls of the room are coloured peach. It has a small cupboard in its right corner. But what stands out is the 42-inch TV sitting right where the blackboard usually is.
That's because this is no ordinary class. The students are being trained in camera and story-telling techniques as part of a 4-day-long workshop organised by Percept Pictures. And although the focus over these four days is going to be theory, the plan is to short-list the best story idea and get the kids to make a film all by themselves. They will shoot and act in it. The idea will be chosen from the stories the kids are writing as a sort-of assignment for the class.

Mishra, Creative Manager at Percept Pictures, says, "We wanted to give the kids from this strata of society the opportunity to explore what they can really do. I don't want to label them as underprivileged. They are not underprivileged. We don't give them the right opportunity to come on par with kids from other strata of society. There is discrimination."

He says he and his immediate superior in the company came up with the idea of using the camera to help empower slum kids.

"I had never seen such a camera before," says 13-year-old Swapnil Anjarlkar, who is wearing a dark blue trouser and a white shirt. Anjarlkar's excited face is as bright as the red tika on his forehead. He likes coming to the class to learn the techniques.

These kids have come to the workshop in spite of it being a holiday, owing to the elementary (drawing) exams. Generally, they attend the workshop for about 2 hours after their school ends at 12.30 pm.
Will these techniques be of any help? "Yes, we can now think of entering the film line," says 13-year-old Ashish Jangam, whose mother sells chapatis for a living. His father he says, "reads mantras."

He is not the only student who dreams of a career involving the camera and story-telling. 14-year-old Komal Adam says she can now become a reporter.
Mishra says that on the first day of the workshop, when he had asked them questions about their career plans, there wasn't much response. "On the second day of the workshop, I told them how the camera can be used for news-gathering, for filming even things such as weddings. And then a girl said I want to be a journalist. We just have to give them opportunities. Even Nadal needs a coach. They also need someone to guide them. The most important thing is to get them to start believing in themselves and be confident."