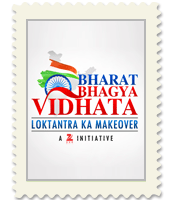 Cyclists in and around the city do not find Mumbai roads safe. They have to navigate bad roads, crushing traffic and sometimes a hostile mindset.
"We have to keep our hearts in our mouth,"says 31-year-old Pankaj Patil, who cycles from Bhayander to Goregaon for work every day. In the monsoons, he cycles only on weekends. Motorists, especially BEST bus drivers, "do not consider a cycle a vehicle at all," he says. As a result, Patil avoids cycling during peak hours. He leaves for work around 6.30am in the morning and leaves for home around 3.30 pm. A software engineer, his workplace has allowed him this flexibiltiy.
Dhaval Shah, an Andheri-based entreprenuer who cycles about twice a week, has been a cyclist for six years. He says, "Potholes are a menace." He also says that "99% of cyclists cycle between 5 am and 10 am." This is to avoid the traffic and the hassles that come with them such as the complete disregard of other motorists.
Shah also says that since the lanes of the road are not always on the same level, there are instances when cyclists fall. He says this happens because a cycle's tyres are thinner than that of other vehicles.
There are other issues with roads like paver tiles. Says 42-year-old CYC Firoza, who has been cycling for about 20 years, "Paver tiles are the worst thing on Mumbai roads from a cyclist's perspective." Once dug up for any utility work, they are not put in place properly and are not on level. So this only facilitates their fall and injuries.
Firoza also says there are security issues. "Where should I park my cycle? Anybody can just pick it up." So now Firoza has a folding bicylce that she can keep folded safely.
Although both Shah and Patil urge for dedicated cycling lanes to address the safety issues faced by them on the road, Firoza disagrees. "We do not require it."
She also thinks that mindset is not a problem. Firoza, who cycles even during peak hours says that slow moving traffic is a cyclist's best bet to safety. On an emptier road, when vehicles move fast, there are greater chances of them being hit by cars.
She also finds that traffic on Mumbai roads is well "integrated." The BEST driver, the auto-rickshaw driver and the cyclist all co-exist. "Even BEST drivers have to face those bad roads," she says.
Are there any issues she faces as a woman cyclist? "I have never faced any eve-teasing" or similar issues, she says. "I only see respect in people's eyes" as someone who cycles. But in spite of that she says, roads are not cycle-friendly. They have only gone from bad to worse."