Consumers likely to bear brunt of expenses on New Year's Eve.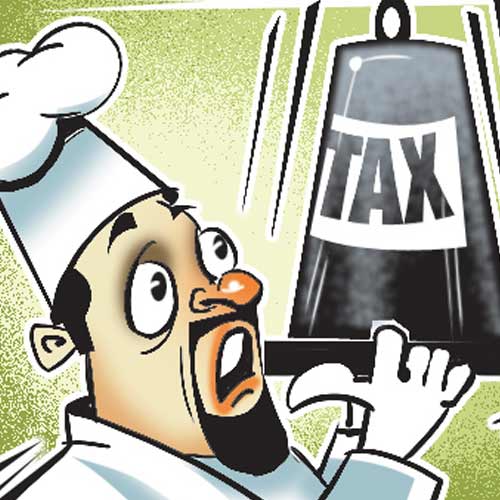 Restaurants and hotels are being robbed of their festive cheer. Adding to the excise duty, service tax and entertainment duty that they pay, restaurants and hotels will also have to shell out copyright charges to the Indian Performing Rights Society (IPRS). Establishments organising a DJ night on New Year's Eve will have to cough up minimum Rs15,000 to the IPRS (for a crowd of up to 250 people) and Rs20,000 if there is a live performance.
The move has left establishments livid as a Federation of Hotel and Restaurant Association of India (FHRAI) circular dated July 18, 2013, had specified that there was no need to pay the IPRS for broadcasting cable channels via TV and for DJs playing recorded music in their premises. The FHRAI had said charges have to be paid only to the Phonographic Performance Limited (PPL) - a society formed for collecting royalties on behalf of owners of sound recordings - for playing recorded music. It said only in case of live performances or live orchestra, hotels and restaurants must pay the IPRS.
Hoteliers say there is confusion regarding the copyright charges. Sachin Jawale, CEO of Rude Lounge, told dna: "There is a lot of confusion regarding the payments to be made and to whom and why. As a result, we end up making a lot of payments which increases the overall expenses by a great extent. The body which collects the copyright payments should clarify why it is demanding money."
Rakeysh Chandan, owner of Rockville Bar and Diner in CBD Belapur, said he has been making payments to both PPL and IPRS for playing recorded music in the premises. "The FHRAI circular states that we are not liable to make payments to the IPRS if we use recorded music. I concur with this as it seems unwarranted for." He said for occasions like New Year parties, separate payments have to be made which leads to a lot of expenses and results in a negative balance sheet.
Sumit Kant, general manager of Four Points by Sheraton, a five-star hotel in Vashi, said: "Apart from the annual licence we obtain from IPRS, we pay the PPL for using recorded music for any programme and to the IPRS in case of a live performance. For this New Year's Eve party I have made payments to both as I will have a DJ show as well as a live performance."
Despite the circular issued by FHRAI, the IPRS says payments have to be made to it on all occasions. GG Prasad, senior regional manager, licensing (West), IPRS said: "The IPRS is a society formed to protect rights of author and composers of musical works. Be it any medium, cable TV channels or recorded music, the hotel/restaurant is using an author's work for a public performance. According to section 2 (ff) of the Copyright Act, this amounts to 'communication to the public', i.e making any work or performance available for being seen or heard or otherwise enjoyed by the public. So, whether or not the hotel makes a profit out of this, they are liable to pay copyright charges to the IPRS."
Prasad denied that it amounts to double taxation as royalty paid to PPL is for the owner of the sound recording whereas to IPRS, it is for authors of literary or musical work.
He said in a recent case in the Bombay high court, a leading five-star hotel contested against the IPRS, questioning the validity of paying copyright charges for broadcasting cable TV channels in its hotels and using recorded music on any occasion. "This month, the court gave a judgment in our favour taking into account the provision of the Copyright Act and issued an injunction order for the hotel to settle payments," Prasad said.
The FHRAI, Prasad said, is giving wrong advice to its members. "In fact, we had a meeting with the executive committee members of FHRAI around six months ago during which all provisions of the Copyright Act were explained and the payments to be made were detailed. They agreed and said that they will ask their members to act accordingly." He said the IPRS will contemplate filing suits in court against hotels refraining from making the payments.
Highly Taxing
Taxes and royalties to be paid by a restaurants/hotels
20% Entertainment tax
Rs20,000 IPRS tariff
Rs25,000 PPL tariff
Around 5% Service tax
5-10% Service charge