Billboards put pressure on structures, cause instability, says Kunte.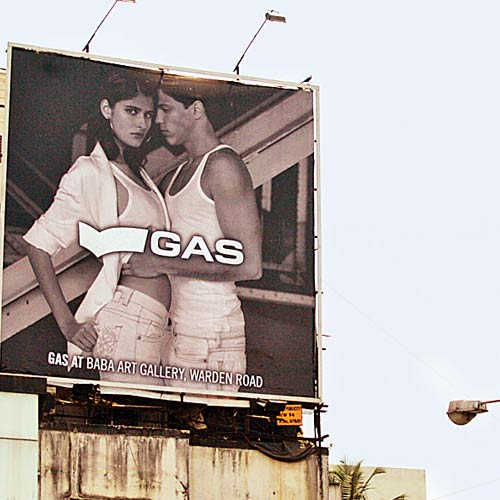 Learning its lesson from the collapse of Mahim's Altaf Manzil on June 10, the civic body has decided to ban the erection of hoardings above all city buildings which are over 30 years old.
Aftab Manzil had a hoarding atop one of its two wings. While the wing on which the hoarding was located did not collapse, wind velocity and the weight of the hoarding indirectly added to the load on the building, affecting its stability.
To avoid another such disaster, the Brihanmumbai Municipal Corporation (BMC) has decided to implement a total ban on promotional activities on terraces of old structures.
"Though the Mahim building collapsed more due to non-hoarding related issues, hoardings do add to the weight of buildings. Hence, we have decided to ban them on over three-decade-old structures," said municipal commissioner Sitaram Kunte.
A circular in this regard will be issued within two days and will be applicable to 35,079 structures in the city. At present, 630 buildings in the city have hoardings erected atop them.
In case of hoardings which have already been erected on terraces of old buildings, the licence period (normally up to two years) will be allowed to expire. In such cases, the licenses will not be renewed, informed additional municipal commissioner Mohan Adtani.
"Besides, the advertisers will have to submit structural stability reports of buildings every time they seek renewal of licences to hoist hoardings," Adtani added.
The corporation has also disallowed erection of hoardings at places of worship, and has increased the distance between which two hoardings can be placed, from the present 20 metres to 100 metres.
"We intend to curb the number of hoardings across the city. These measures will help us do that," Adtani said.
He added that the circular will not need the approval any of the statutory committee in the BMC.
"The civic chief's approval is enough to make it effective," Adtani said.
Civic activists welcomed the move but expressed concern about how the civic body would execute the plan to the hilt.
"All the recommendations sound very nice, but given our past experience, there is doubt about whether the BMC will implement the ban properly," said Rajkumar Sharma, chief of a Chembur-based citizens' group and member of NGO AGNI.
He added, "Even now, we can see banners and hoardings erected in the run-up to Dr Ambedkar's death anniversary all over the city, probably without permission."
Policy on banners pending approval
Besides the new circular, a separate policy of the BMC on banners and posters is pending before the municipal group leaders who deferred their decision on it in September, seeking to make changes to proposed draft. The policy recommends a complete ban on political promotions and proposes restrictions on displaying banners during festivals.